The Lowdown: Fleet Wines Cabernet Franc 2016
We knew we wanted to make wine. After the birth of our first daughter, it became clear that the direction we wanted to take was finding a partnership with the land again. All things post have been about building a life for our kids. Lots of space for them, and more time for us! Not working less, but doing a thing that is beautiful, inviting and satisfying!
A phone call from a mate eventually lead us to take the plunge. The opportunity came to work with a great little vineyard in Corinella making a varietal Cabernet Franc. It was earlier than planned, but what a surprise. He asked us, "Are we keen?" We answered, "Most definitely!!!"
A connection to place led us to settle on Gippsland. South Gippsland is Justin's home turf. He grew up in the southern end of the Strzelecki Ranges, in an area called Krowera. Getting back has been on the cards for a while now. We believe that Gippsland is amazing place for viticulture; the variety of soils and aspects is mind-boggling! And hey, surfing the Bass Coast is the best!
We love Cabernet Franc! It's got all the things we like in wine: bright expressive fruit; savoury, chalky tannin; and super-fine acid. Most of all, it's a variety we believe is super suited to the region, and has a bright future here.
Through tasting previous wines made from this site, we defined a goal. This was the first time we'd worked with the Lauriston Vineyard, so we were keen to explore the possibilities and see what worked best. We think we found ourselves in the right ballpark. While it's hard to define a wine before it's made, once the fruit was picked, we were able to build the components. Like a three-piece band: bass line is berries; stalks the drummer; and cab mac the guitar detail and high-end frequency.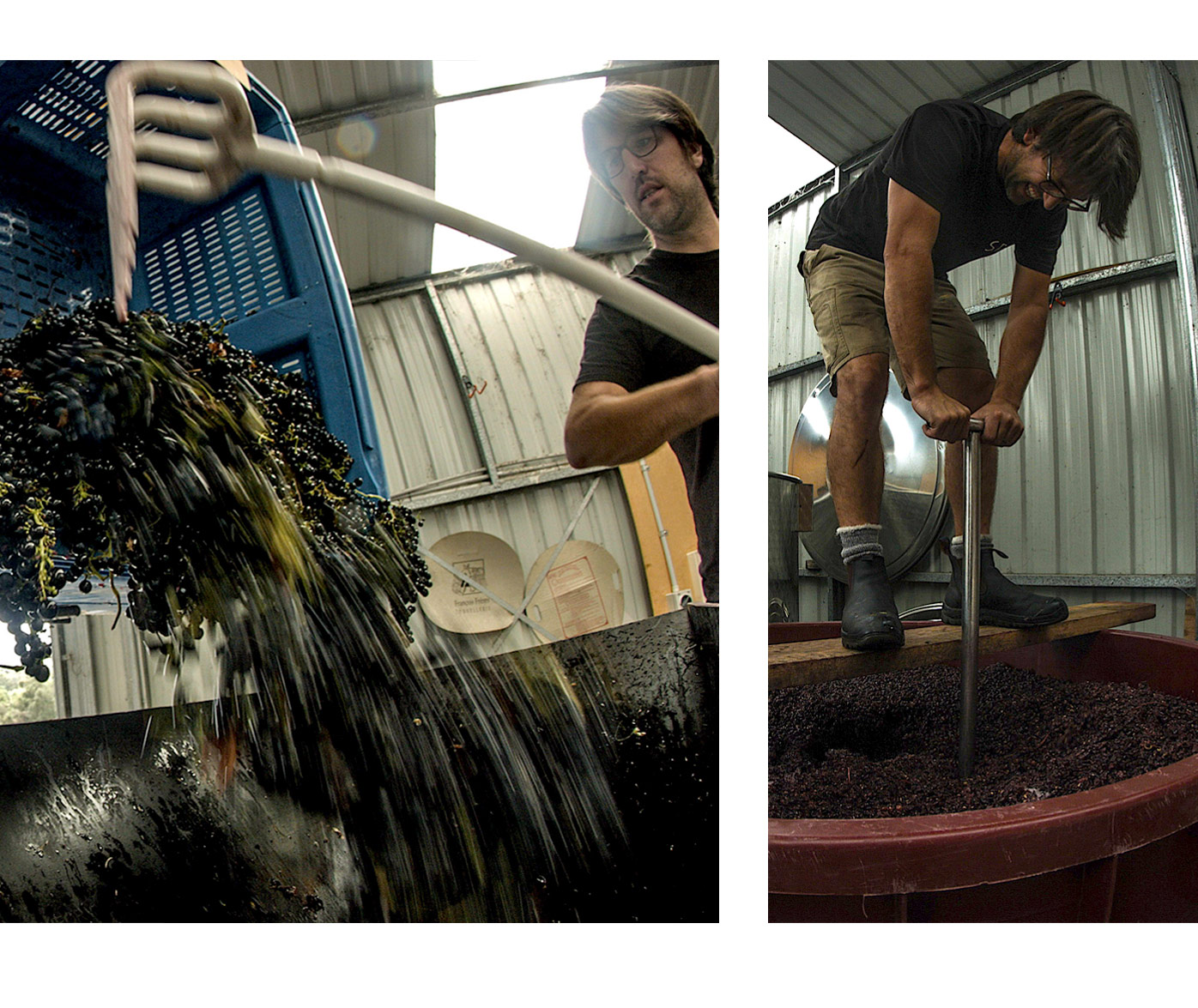 There were a few challenges. Geography was a huge challenge – distance is tyranny. We were still living in Melbourne. Any spare moment was spent jumping in a vehicle and scooting down the South Gippsland Hwy to work on our wine. And the fact it was our first! What a rollercoaster!
The best bit about it, though, was that the end result is delicious! That was most important for us. We want to make wines that we like to drink – bright, fresh and expressive.
Next step for us is making more wine! We've gone crazy this year – multi-varietal whites and reds, and even a rosé is in the mix. Living in the region has afforded all sorts of opportunity to dive in and get creative with the grapes. Not to mention the quality of winter waves on offer!
• • •

The 2016 Fleet Wines Cabernet Franc is available in our latest feature pack, Awesome Autumn.