Sticky Beef Short Ribs
Patience! That's the secret ingredient here.
Long, slow cooking coupled with the best quality short ribs you can lay your hands on will result in ribs that are a little charred and sticky on the outside, but with meat so tender that it will literally melt when you finally touch it! Sounds good, right? Add a bottle of Frankland Estate's epic 2015 Shiraz, and you have our idea of perfect.
INGREDIENTS
– Serves 4 –
2 kg beef short ribs, trimmed of excess fat
2 small garlic bulbs, halved crossways
5-cm piece of ginger, peeled and sliced
1 long red chilli, sliced
3 star anise
½ cup light soy sauce
½ cup dark soy sauce
2 cups brown sugar
2 tbsp. rice wine vinegar
3 spring onions, trimmed and julienned
crushed peanuts, to serve
lime cheeks, to serve
METHOD
Pour yourself a glass of 2015 Frankland Estate Shiraz.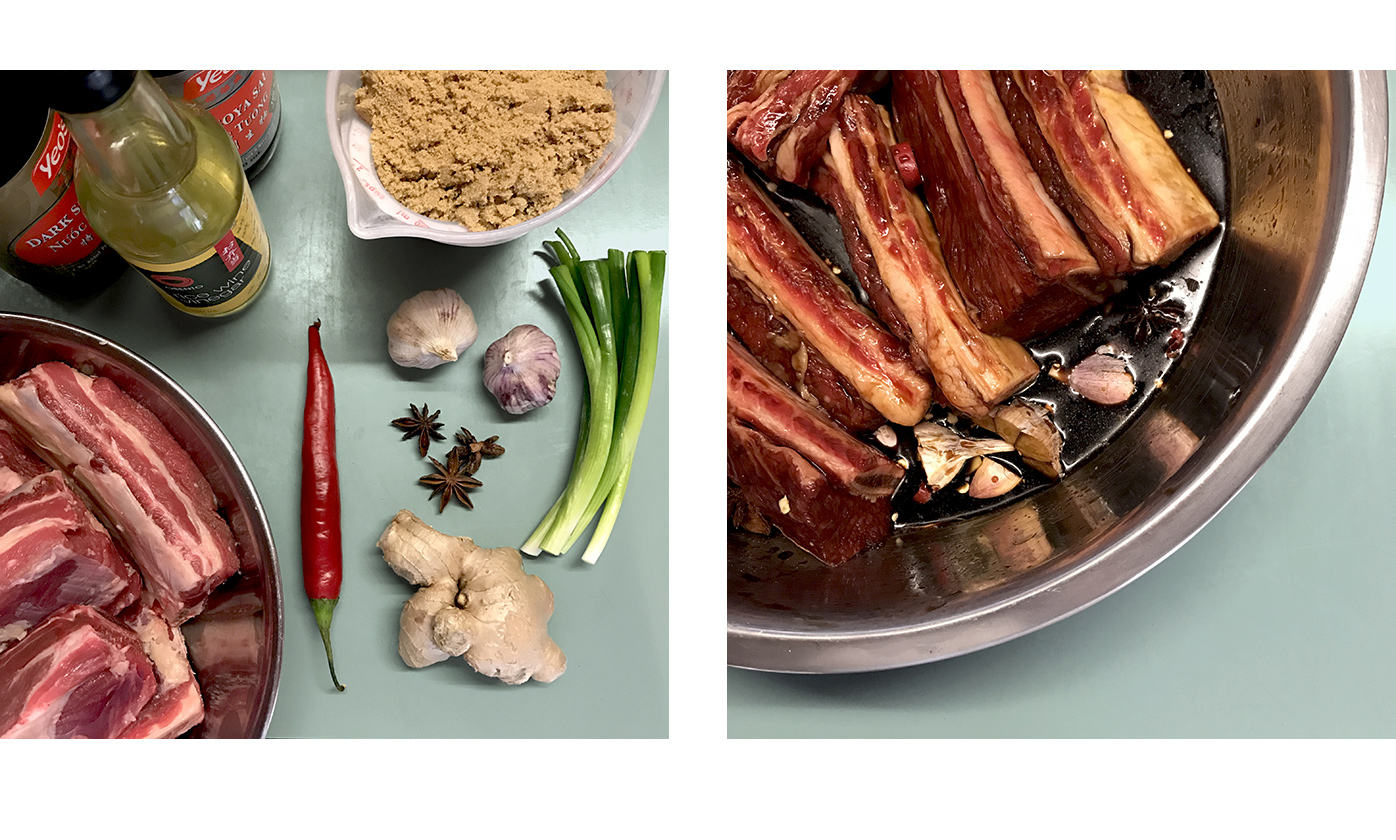 Combine the ribs, garlic, ginger, chilli, star anise, soy sauces and 1 cup of sugar in a large bowl and refrigerate. Marinate for at least 2 hours, but preferably overnight.
When ready to cook, preheat the oven to 130°C.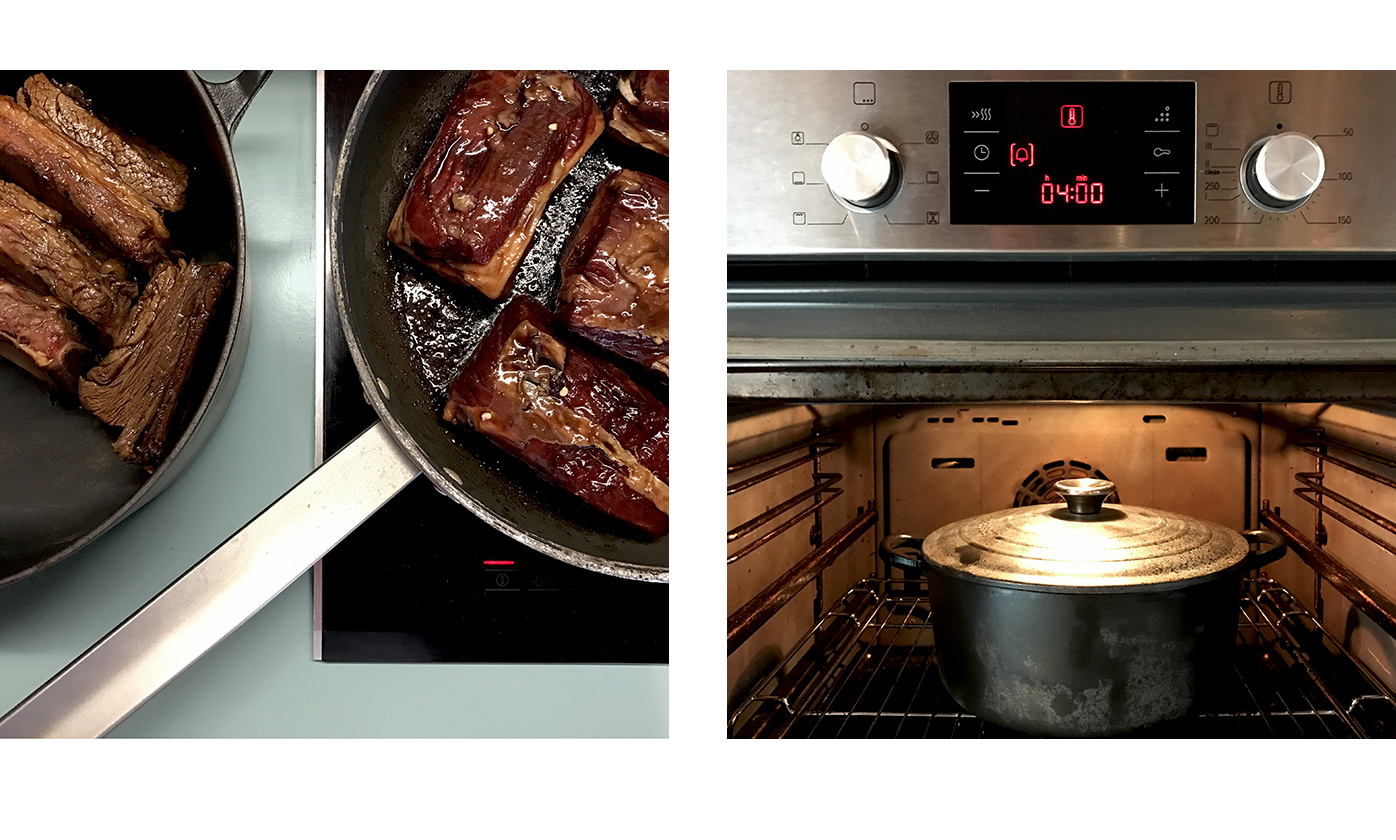 Remove the ribs from the marinade (reserving the marinade) and brown in a heavy frying pan over high heat.
Arrange the browned ribs in the base of a casserole pot and pour over the reserved marinade and 2 cups of water. Cover with a tight-fitting lid or foil and braise for 4 hours.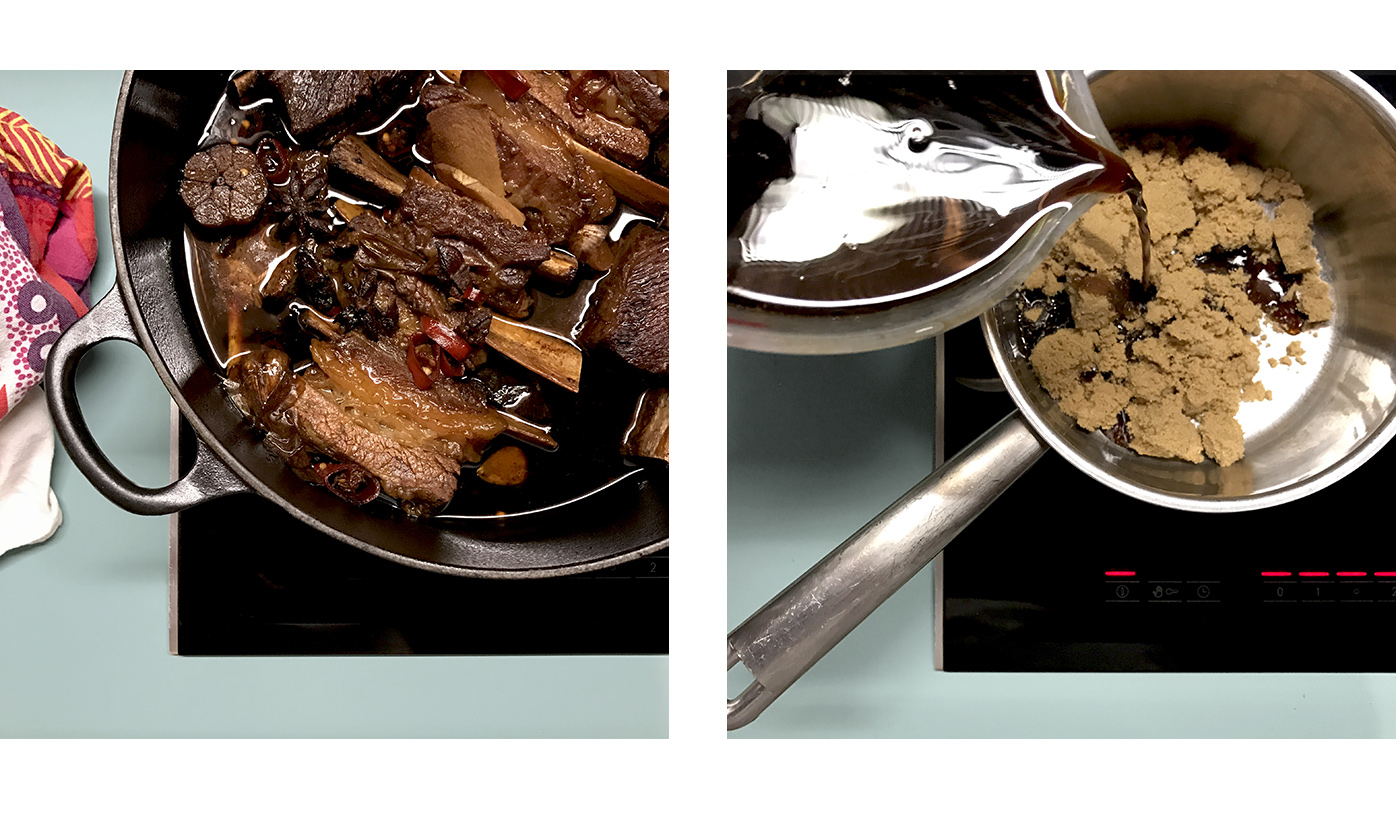 Once cooked, carefully remove the ribs from the braising liquid and set aside in a high-sided dish.
To make the sticky glaze, strain off 500 ml of the braising liquid and add to a saucepan with the rice wine vinegar and the remaining cup of sugar.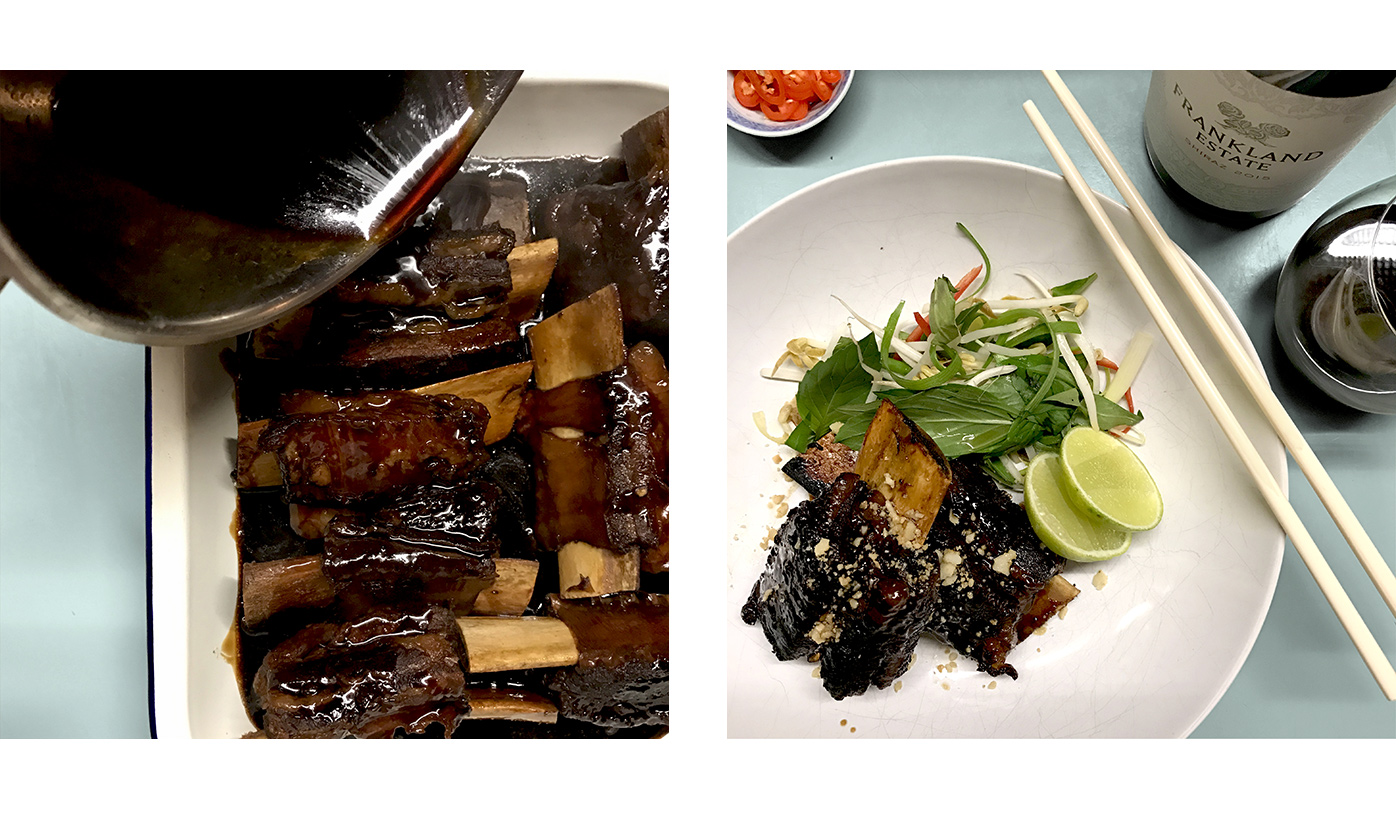 Reduce by half, then pour over the ribs and coat well.
Grill the ribs on a hot barbecue or in a griddle pan for a few minutes on each side until the glaze caramelises.
Garnish the ribs with spring onion, peanuts and lime cheeks. Serve with steamed jasmine rice and an Asian herb salad.