Chinese Roast Duck Pancakes
Who can pass up food that you can hold in one hand, freeing up the other for your drink?
And as finger food goes, it doesn't come much more delicious that roast duck pancakes. Whether as canapés or part of a larger meal, this is a tried and tested recipe that anyone can produce. Add a glass of Pinot Noir, and you have our kind of party!


INGREDIENTS
– Serves 4 –
1 whole duck (about 2 kg)
2 tbsp. Chinese five-spice
2 tbsp. soy sauce
1 tbsp. honey
1 garlic bulb, halved crossways
5-cm piece of ginger, sliced
6 spring onions, cut the white parts into 12 batons, reserve the green tops
½ orange, cut in half
10-12 Chinese pancakes (it's good to have extra on standby for any leftover meat!)
1 Lebanese cucumber, cut into 12 batons
hoisin sauce, to serve


METHOD
Pour yourself a glass of Pinot Noir – we drank Crittenden Estate's 'Geppetto' 2016.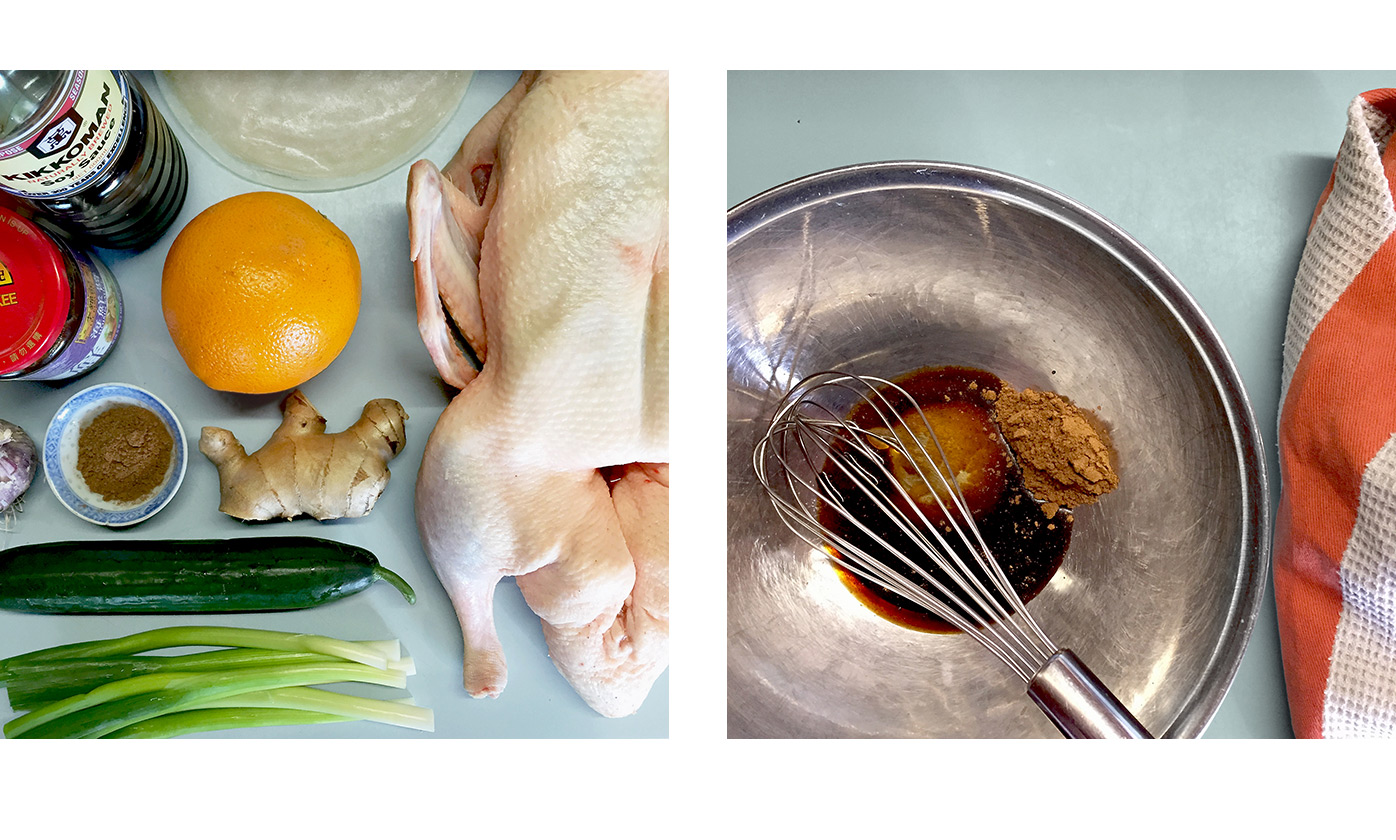 Preheat the oven to 180°C fan-forced.
Wash the duck thoroughly under cold water and pat dry with paper towel.
Whisk the five-spice, soy and honey in a bowl until combined.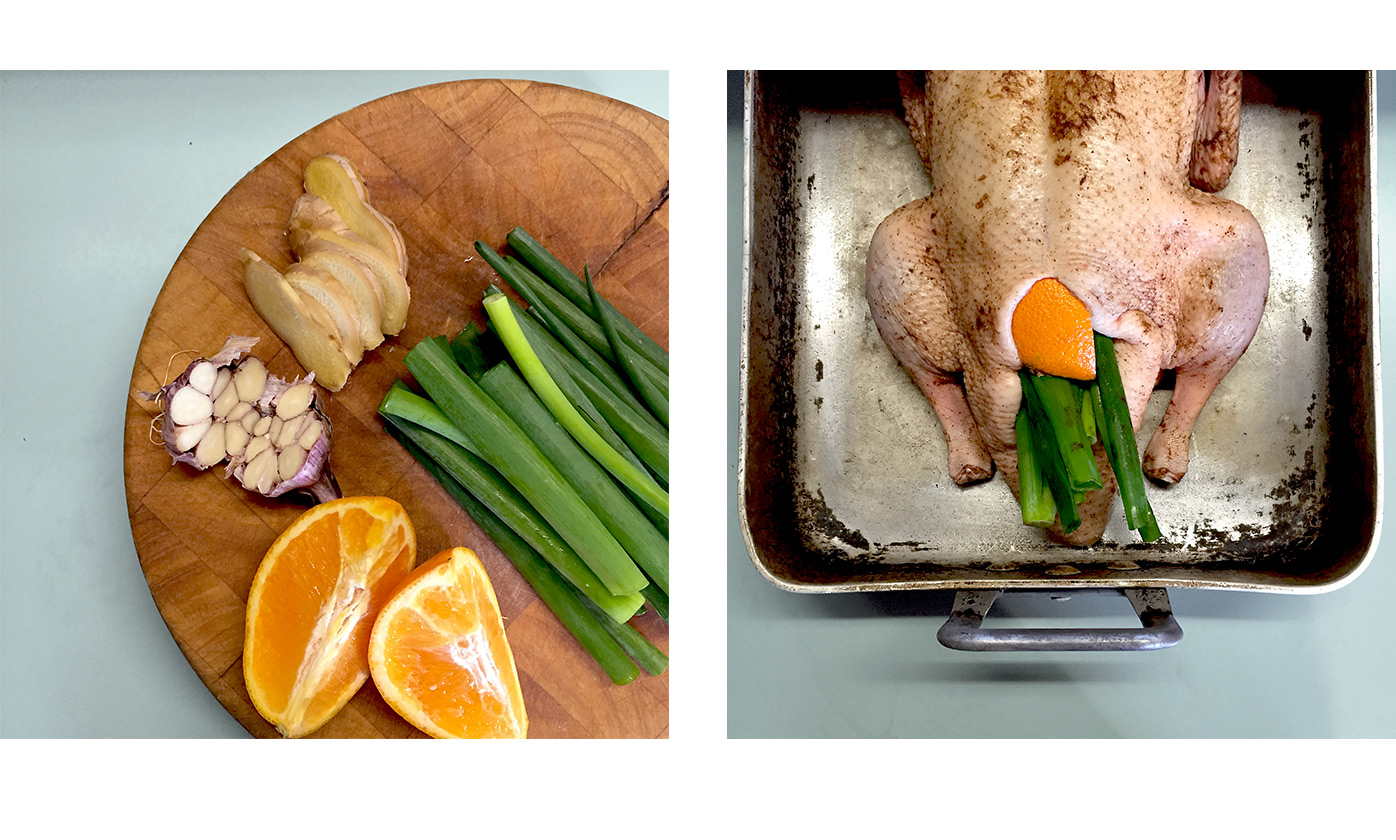 Stuff the duck cavity with the garlic, ginger, spring onion tops and orange. Massage the marinade into the duck thoroughly, then transfer to a heavy roasting tin and roast for 80 minutes – or 40 minutes per kilogram. If the duck breasts are colouring quickly, cover them with aluminium foil and continue roasting. Once cooked, rest the duck for 15 minutes.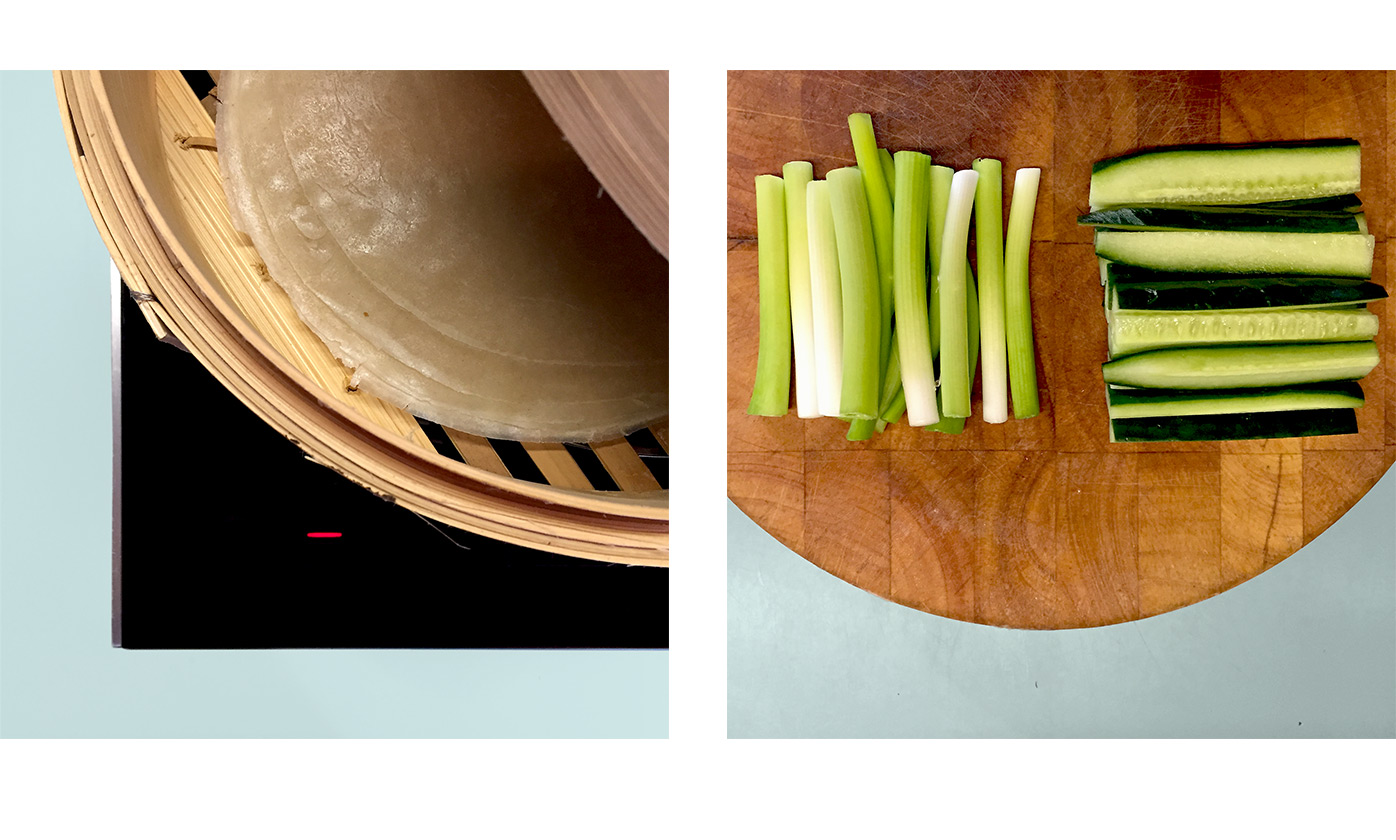 Meanwhile, place the pancakes in a steamer basket over boiling water, cover and steam for 2–3 minutes.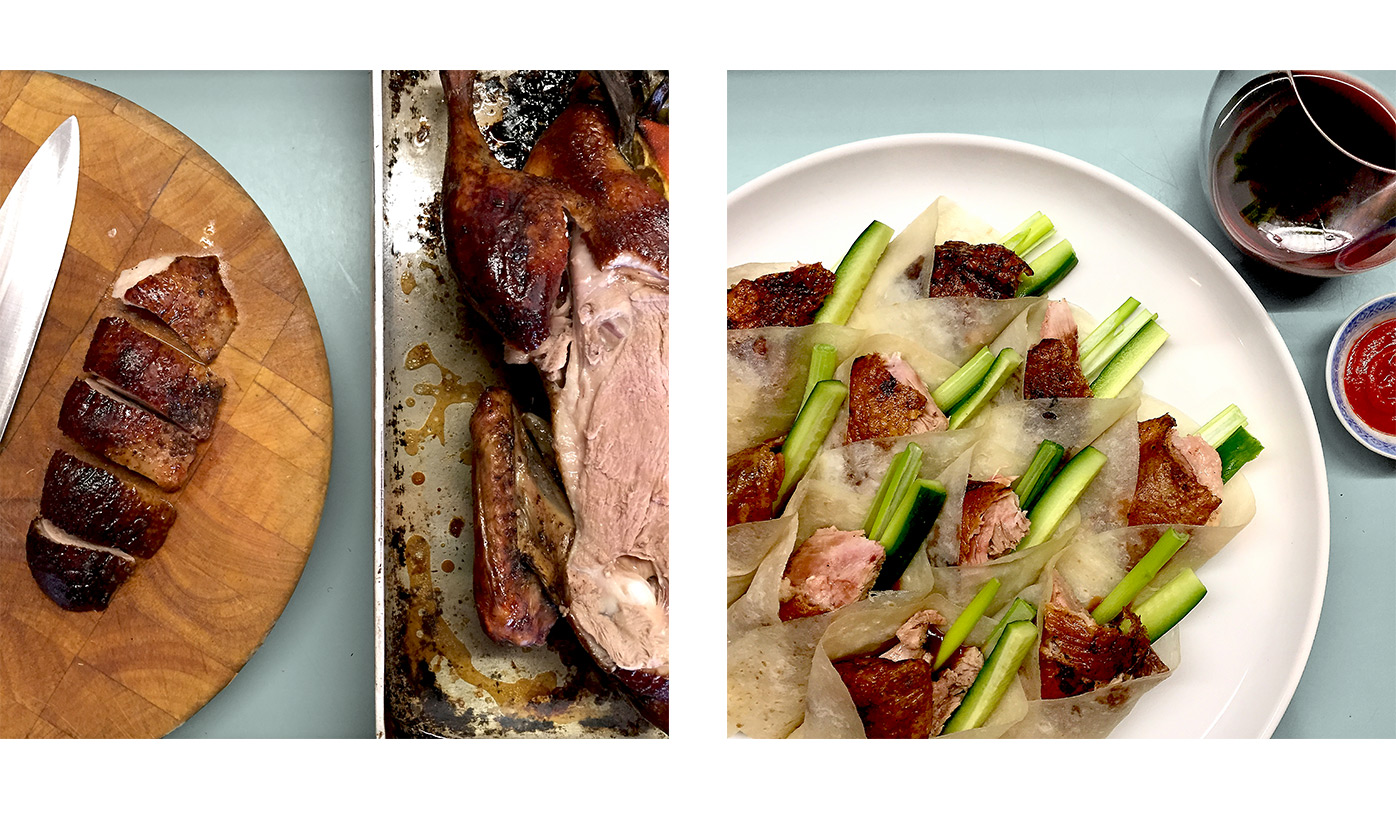 Using a sharp knife, remove the duck breasts, and then slice each breast crossways into five or six equal pieces. Pick the remaining meat from the duck and shred.
To assemble, add a heaped tablespoon of hoisin to each pancake and top with a baton of cucumber and spring onion. Finish with a slice of duck breast and some shredded meat. To fold, lift the bottom of the pancake upwards, and then fold each side over to form a parcel with an open top. Serve immediately!
Save