Shanghai Fried Noodles
Our favourite cheap eat is our local Chinese restaurant, which also happens to be BYO. And while we religiously bring our own wine, I can't ever remember taking anything other than Riesling.
From salt and pepper whitebait to XO pippies, Riesling, with its laser-like acidity and citrus-charged core, is more often than not the variety for the job. No visit, though, would be complete without a plate of Shanghai fried noodles: that epic balance of sweet, sour, salty and spicy. Perfect Riesling food. Amen.


INGREDIENTS
– Serves 4 –
600 g pork fillet, cut into 1-cm strips
250 g udon noodles
2 tsp. caster sugar
4 tbsp. oyster sauce
2 tbsp. soy sauce
2 tbsp. sweet soy sauce
1 tbsp. sesame oil
3 tbsp. peanut oil
2 garlic cloves, finely sliced
3-cm piece of ginger, finely sliced
1 bunch of Chinese broccoli, cut into 2-cm pieces
3 spring onions, finely sliced
lime cheeks, to serve
XO sauce, to serve (optional)
sliced fresh chilli, to serve (optional)
Marinade
2 tbsp. caster sugar
2 tbsp. soy sauce
1 tbsp. sesame oil


METHOD
Pour yourself a glass of 2015 Gunderloch 'Fritz's' Riesling.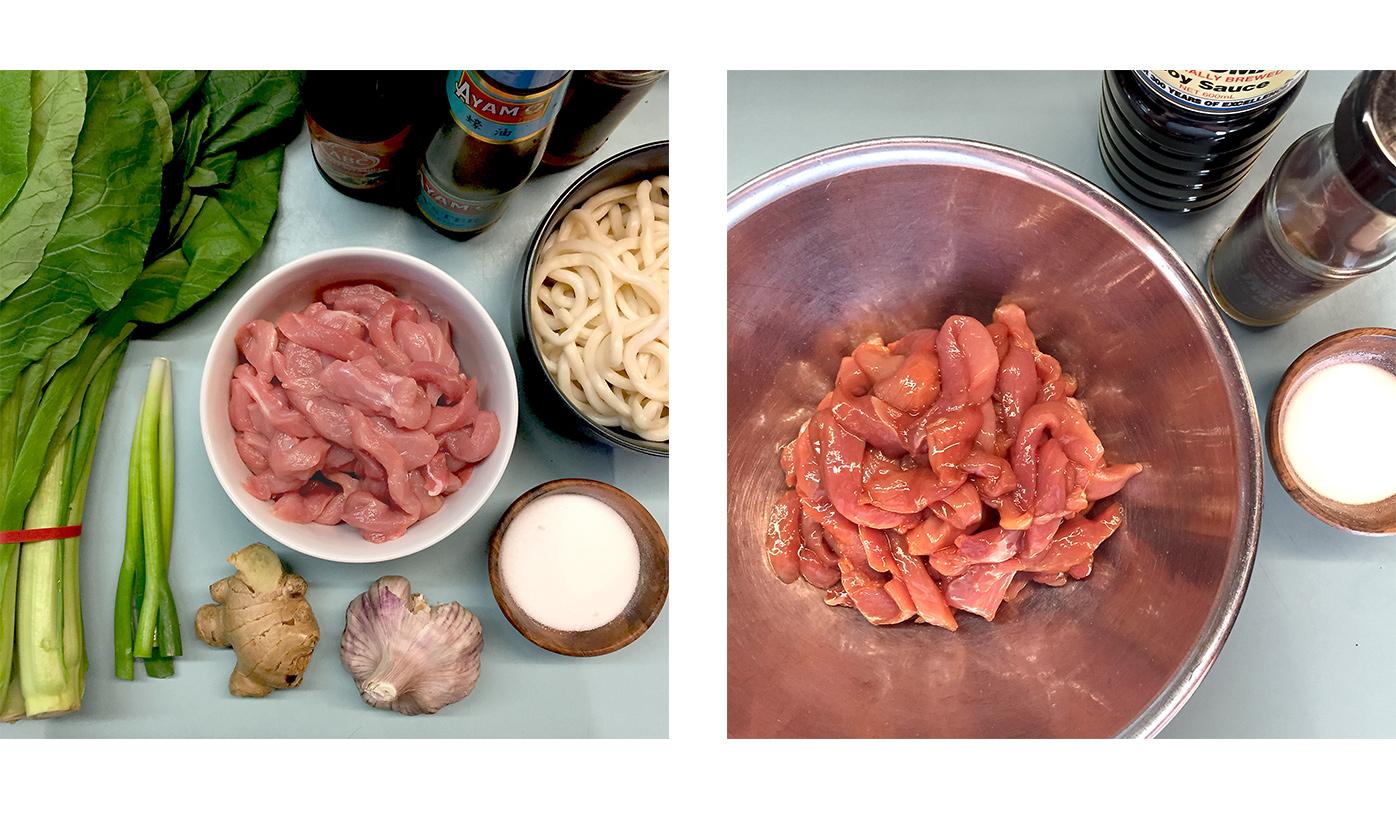 Combine the pork and marinade ingredients in a bowl and refrigerate for 30 minutes.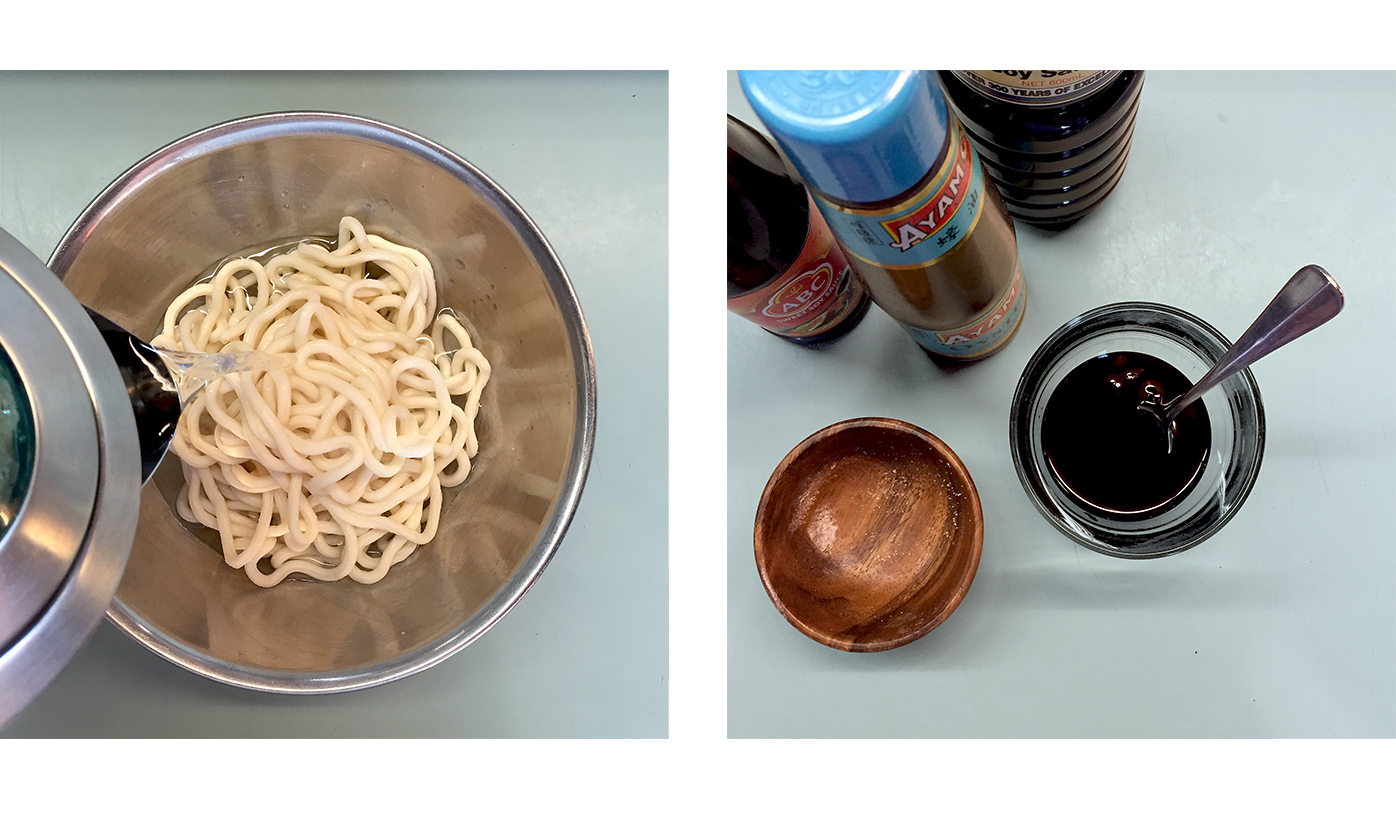 Place the noodles in a bowl, cover with boiling water and stand for 4 minutes. Drain and set aside.
Combine the sugar, oyster sauce, soy sauces and sesame oil in a bowl and set aside.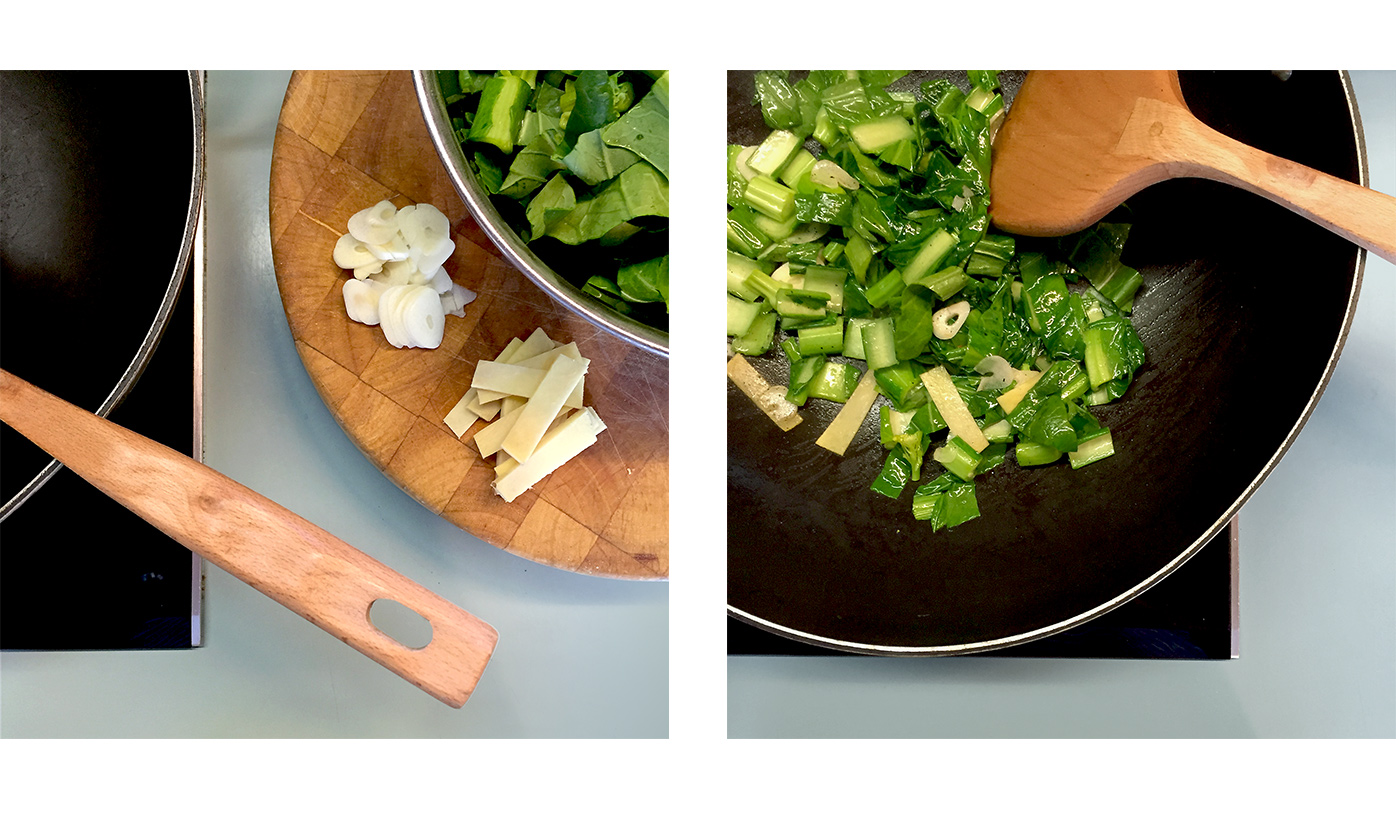 Add 1 tablespoon of peanut oil to a hot wok and stir-fry the garlic, ginger and Chinese broccoli over high heat until tender, about 3 minutes, taking care not to burn the garlic. Tip out of the wok and set aside.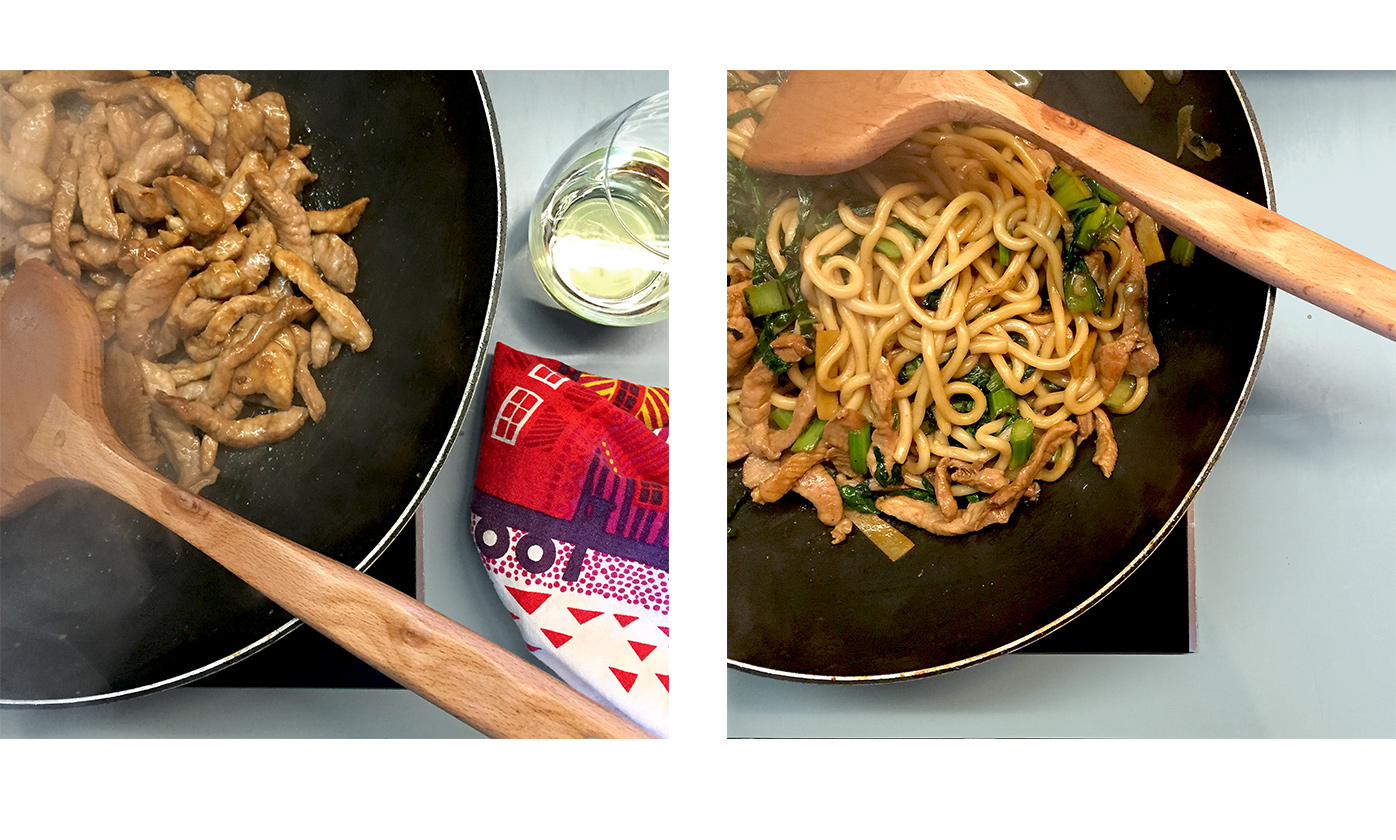 Wipe out the wok with paper towel and place back over high heat. Add another tablespoon of peanut oil and, once it begins to smoke, add half the pork and stir-fry for about 4 minutes. Tip out of the wok and repeat for the remaining pork.
Add the pork, broccoli mix, noodles and sauce mixture to the wok and stir-fry. Once the sauce has begun to thicken, about 3 minutes, remove from the heat and divide evenly into bowls.
Finish with spring onion, lime cheeks, XO sauce (if using) and chilli (if using).
• • •
Complete this meal with a bottle of the 2015 Gunderloch 'Fritz's' Riesling available in the LRG and MED Planet of the Grapes packs.