Osso Bucco
For me, this winter has been all about long slow cooking. One-pot dishes that gently bubble and blip away until their contents collapse, full of flavour, and ideally alongside a big spoonful of risotto, oozy wet polenta or hunk of crusty bread. My favourite of these one-pot dishes is the Milanese classic, osso bucco.
Crosscut veal shanks gently simmered until they literally melt in your mouth. Add a big spoonful of saffron risotto, a sprinkling of gremolata, a bottle of Range Life's delicious 2015 Rosso, and that's amore!

INGREDIENTS
– Serves 4 –
½ cup olive oil
1.4 kg veal osso bucco
sea salt and freshly ground black pepper
2 brown onions, finely chopped
3 garlic cloves, crushed
3 anchovies
2 bay leaves
2 sage sprigs
1 rosemary sprig
200 ml dry white wine
400 g can diced tomatoes
200 ml veal stock
Gremolata
3 tbsp. flat-leaf parsley, very finely chopped
zest of 1 lemon
1 garlic clove, very finely chopped
sea salt

METHOD
Pour yourself a glass of 2015 Range Life Rosso.

Heat half the oil in a heavy casserole pan over medium heat. Season the osso bucco well with salt and pepper and brown all over, then remove from the pan and set aside.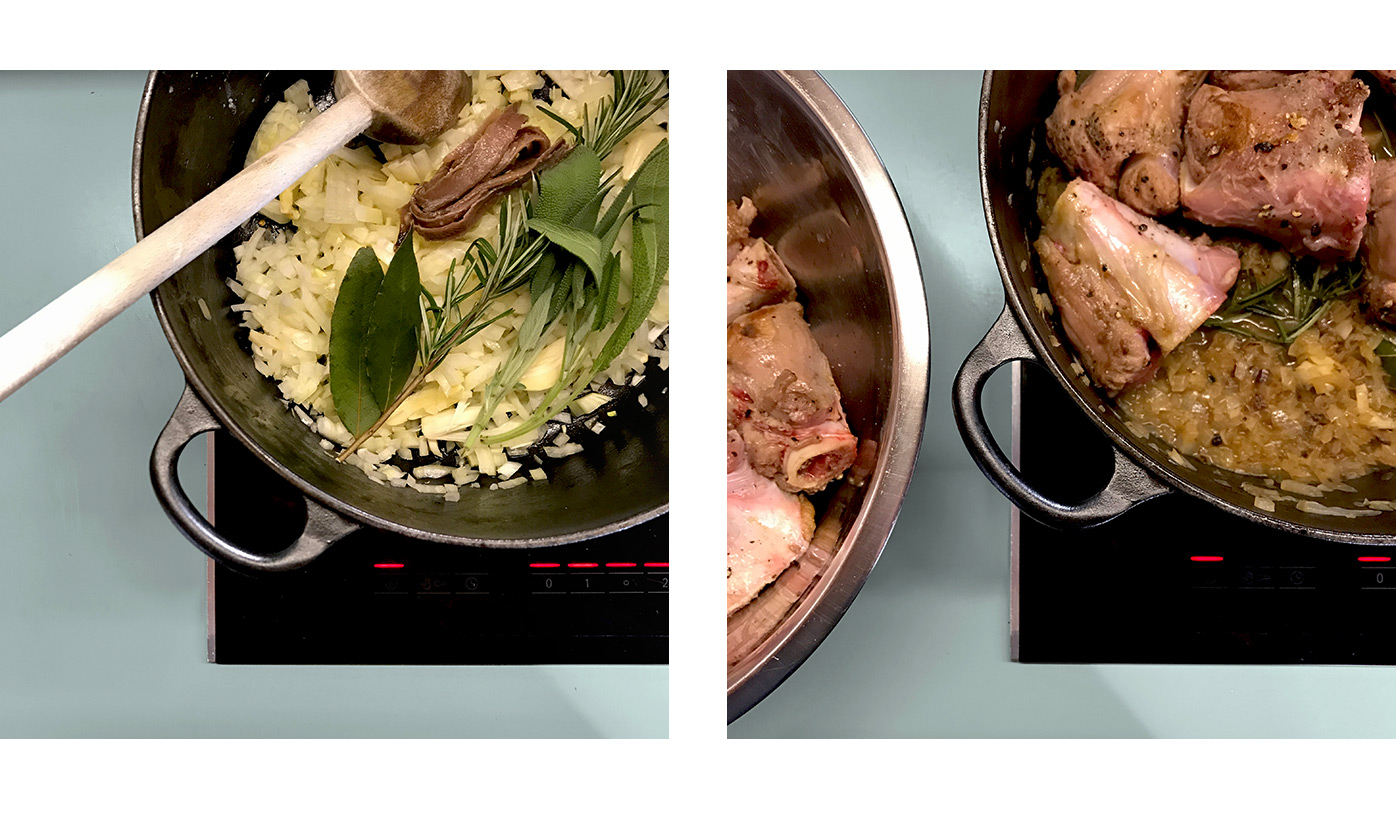 Heat the remaining oil in the pan over low heat. Gently sauté the onion, garlic, anchovies and herbs until the onion is lightly golden and the anchovies have dissolved, about 5 minutes. Turn the heat to high and add the white wine. Return the osso bucco to the pan and reduce the wine by half…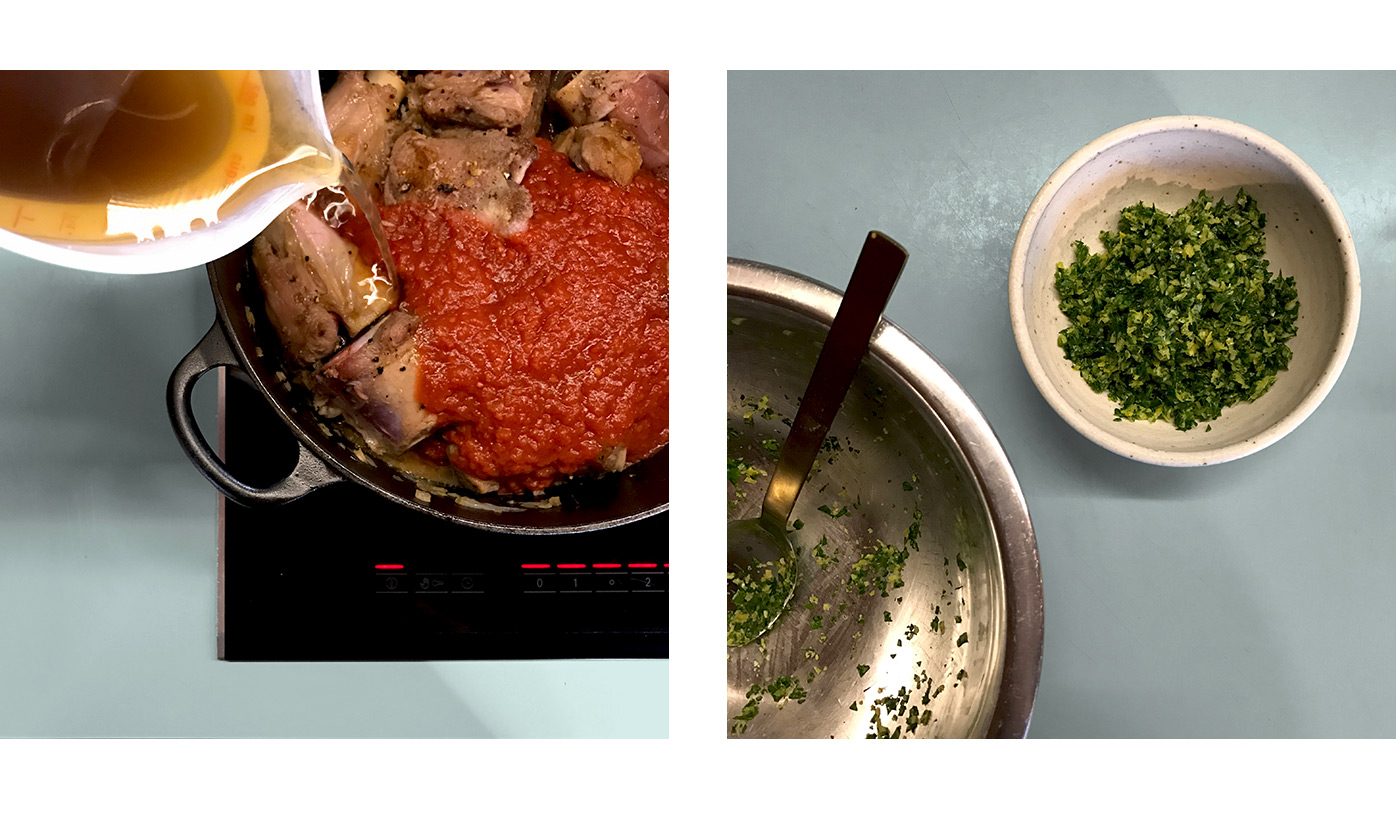 …then add the tomatoes and stock. Cover the pan, reduce the heat to low and simmer gently for about 2 hours.
Meanwhile, to make the gremolata, add all the ingredients to a small bowl, season with salt and combine well.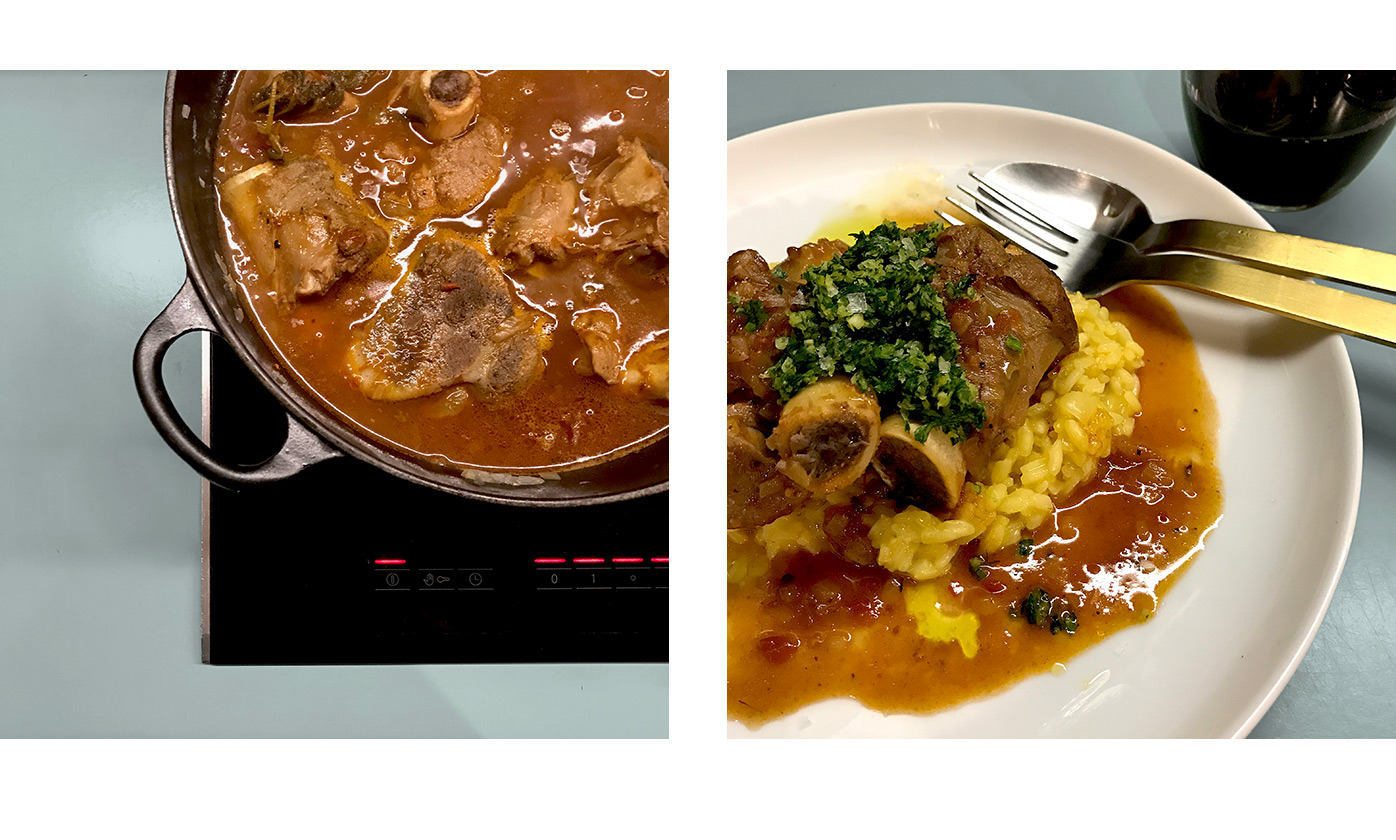 Serve the osso bucco with saffron risotto or wet polenta and the gremolata.
• • •

The 2015 Range Life Rosso is available in our feature pack, THE BIG CHILL. You can pick up a pack, or two, here.