Slow Beef Rendang
With time on our side, Sundays provide the perfect opportunity for slow one-pot dishes. This super-easy Indonesian-style beef rendang curry is one of our all-time favourites.
Set your oven to low and let time take care of the rest – the end result being a rich coconut-based curry with mouth-wateringly tender meat. Serve it with steamed jasmine rice, pickled cucumber (see our Japanese Fried Chicken for a pickle recipe, just swap out the radishes for chunks of cucumber), roti bread and a bottle or two of Jamsheed's equally delicious 2015 Harem 'La Syrah', and you have an easy Sunday night dinner for your gang.

INGREDIENTS
– Serves 4 –
1 x 1 kg beef brisket
extra-virgin olive oil
sea salt
400 ml coconut milk
2 tbsp. fish sauce
5 kaffir lime leaves
1 lemongrass stalk, pale part only, bruised
juice of 1 lime
fried shallots, to serve
coriander leaves, to serve
lime cheeks, to serve
Curry Paste
1 tbsp. coriander seeds, dry roasted
1 tbsp. white peppercorns, dry roasted
2 long red chillies, sliced
2 shallots, chopped
3 garlic cloves, chopped
3-cm piece of galangal, peeled and sliced
3-cm piece of turmeric, peeled and sliced
3-cm piece of ginger, peeled and sliced
1 lemongrass stalk, pale part only, chopped
3 kaffir lime leaves, shredded
2 tbsp. Demerara sugar

METHOD
Pour yourself a glass of 2015 Jamsheed Harem 'La Syrah'.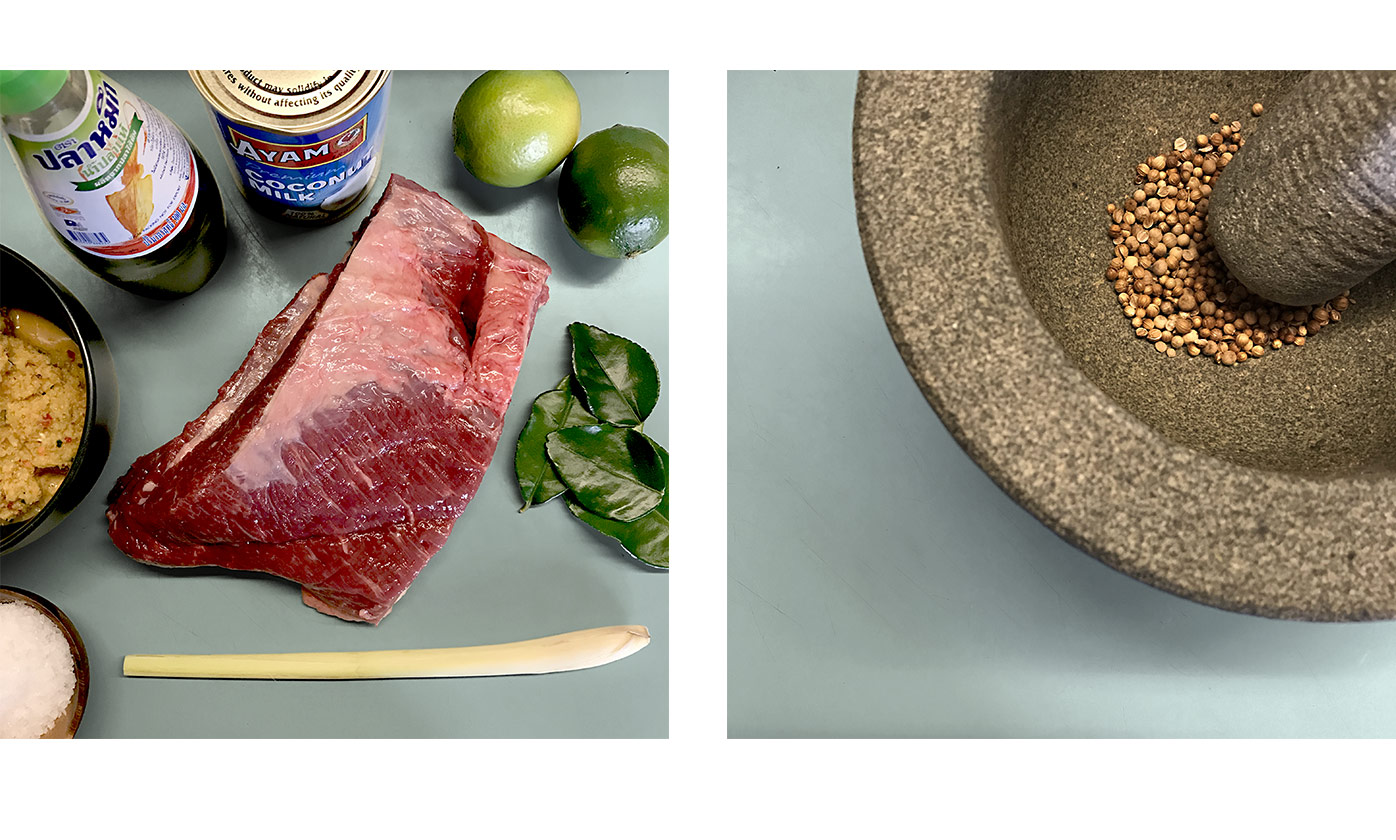 Preheat the oven to 120°C.
To make the curry paste, finely grind the coriander seeds and peppercorns using a mortar and pestle.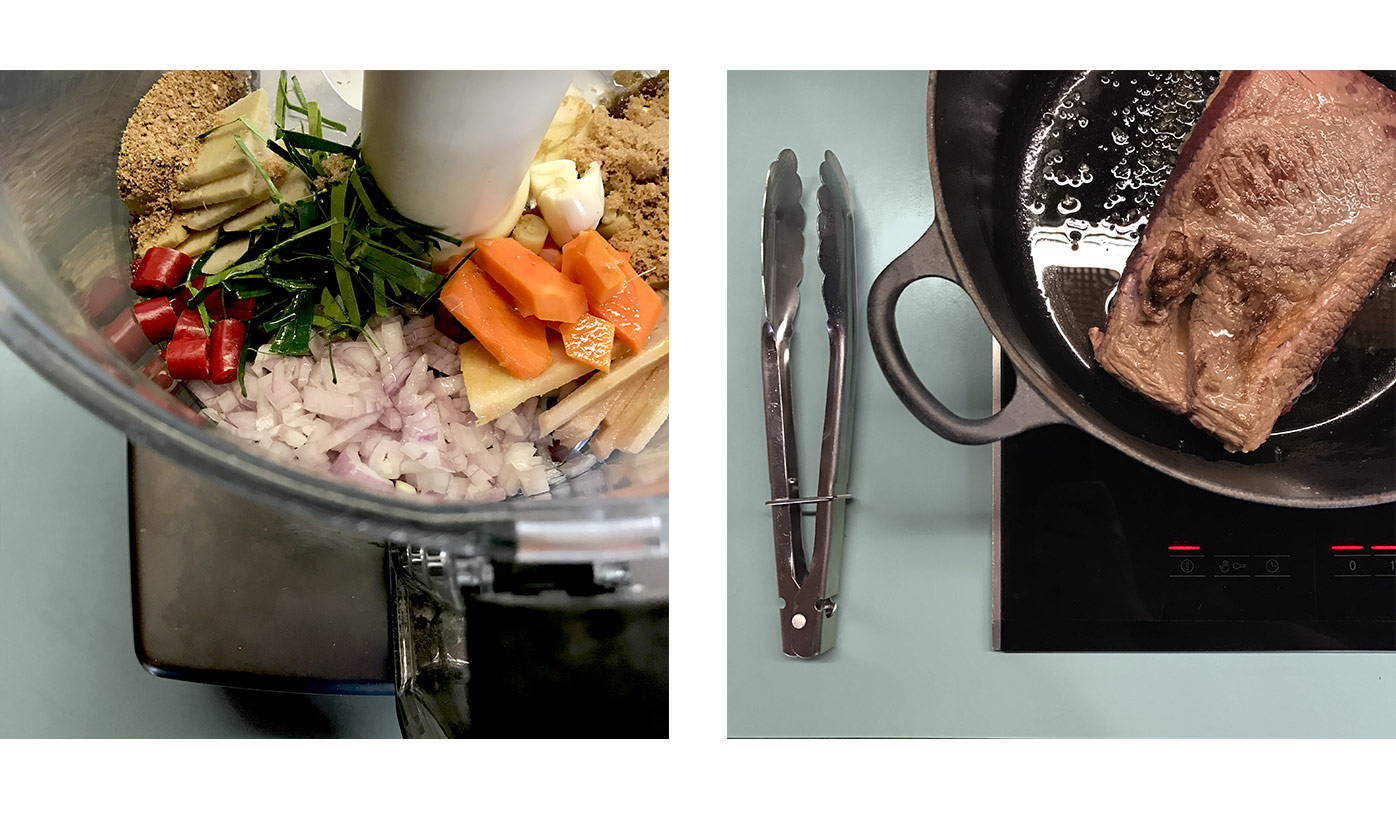 Then add the ground spices to a food processor with the remaining ingredients and process until smooth.
Coat the brisket with oil and season with salt, then brown all over in a heavy pan over medium–high heat. Remove from the pan and set aside.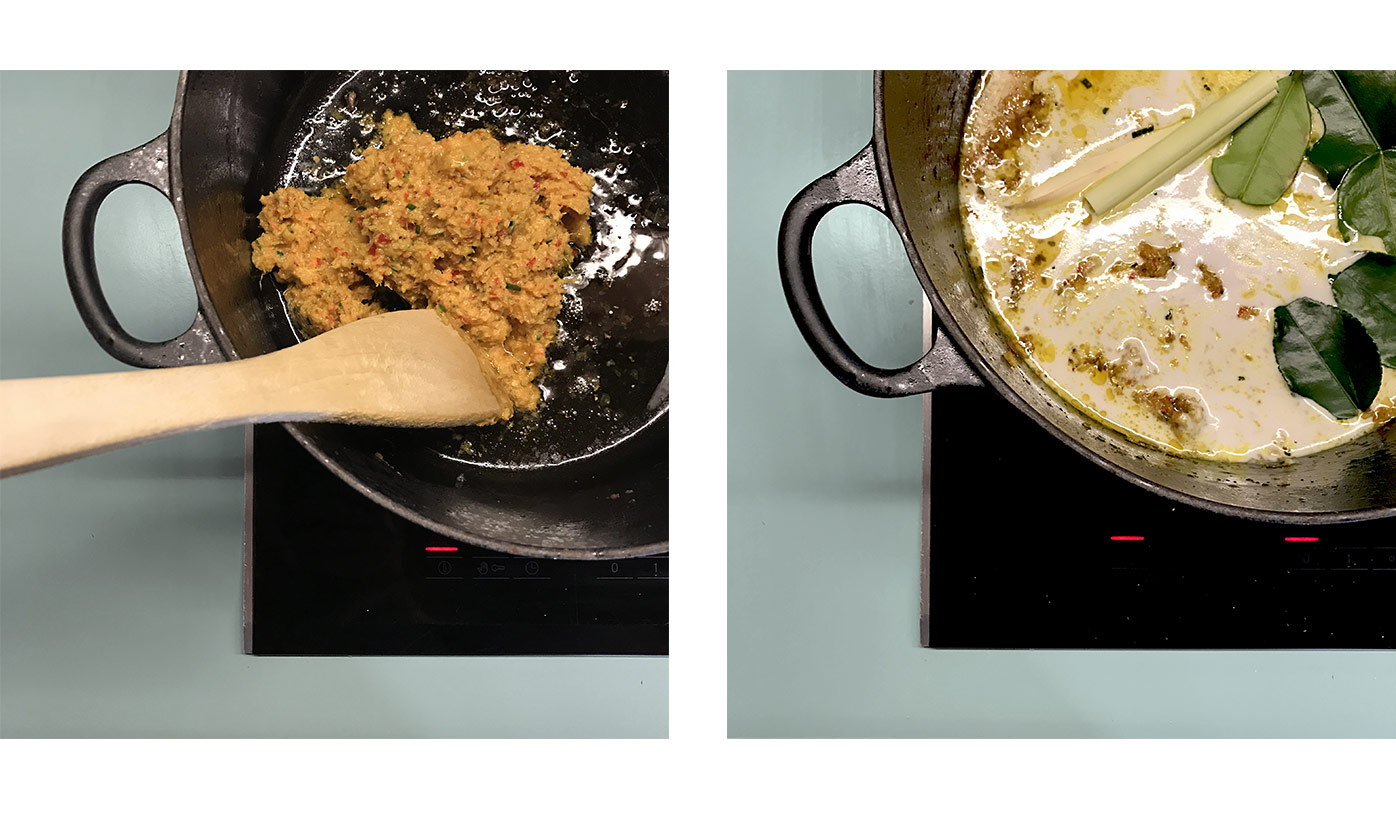 Add 2 tablespoons of oil to a heavy casserole pan and stir-fry the curry paste over medium heat until fragrant and softened, about 3–5 minutes. Add the coconut milk, fish sauce, lime leaves, lemongrass, lime juice and 1 cup of water and bring to the boil. Return the brisket to the pan, cover with a lid or foil and place in the oven for about 4 hours.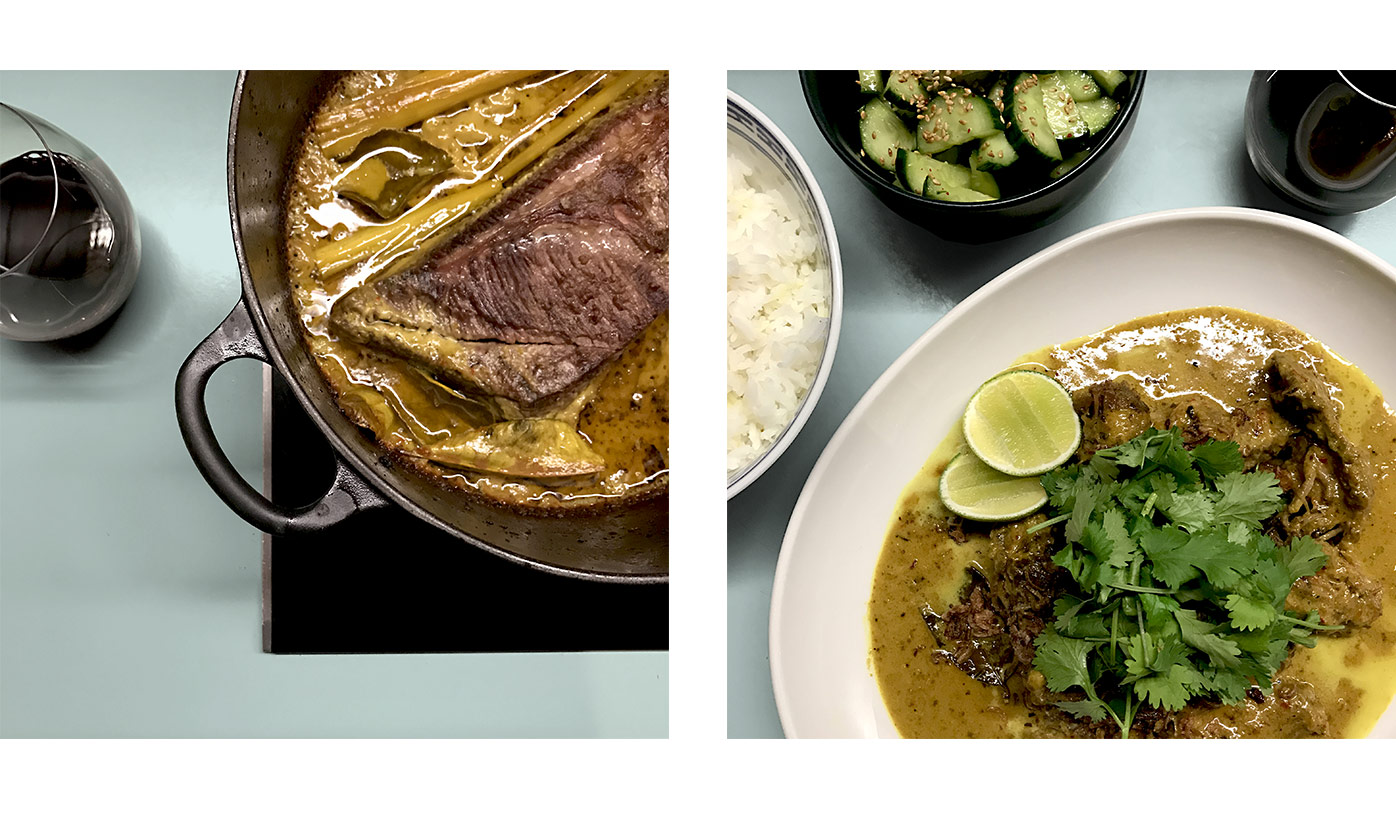 Remove the lid for the final hour of cooking. The curry is ready when the beef can be easily pulled apart with tongs and the sauce has reduced by half.
Serve the rendang in a large bowl and garnish with fried shallots, coriander and lime cheeks. Add steamed jasmine rice, roti and pickled cucumber to complete the meal.