Pappardelle ai Funghi
To coincide with the return of autumn, and with our annual Pinot Noir pack currently in full swing, mushrooms seemed like the perfect choice for this campaign's feature recipe.
This is such a brilliant and simple pasta dish that shines the spotlight on all those delicious mushroom varieties currently appearing in good produce markets around the country. Throw in a bottle of Moorooduc Estate's utterly delicious 'Devil Bend Creek' Pinot Noir, and three good friends, and you've got the perfect dinner (or lunch) as the weather slowly takes a turn for the worse!
Buon appetito!

INGREDIENTS
– Serves 4 –
50 g dried porcini mushrooms
3 tbsp. extra-virgin olive oil, plus extra to serve
30 g unsalted butter
4 garlic cloves, finely chopped
4 shallots, finely chopped
300 g assorted fresh mushrooms (I used pine, Swiss brown and button), sliced
3 thyme sprigs, leaves stripped
350 g dried pappardelle
500 ml chicken stock
sea salt and freshly ground black pepper
125 g mascarpone cheese
1 handful of flat-leaf parsley leaves, finely chopped
Parmesan, to serve

METHOD
Pour yourself a glass of the 2016 Moorooduc Estate 'Devil Bend Creek' Pinot Noir.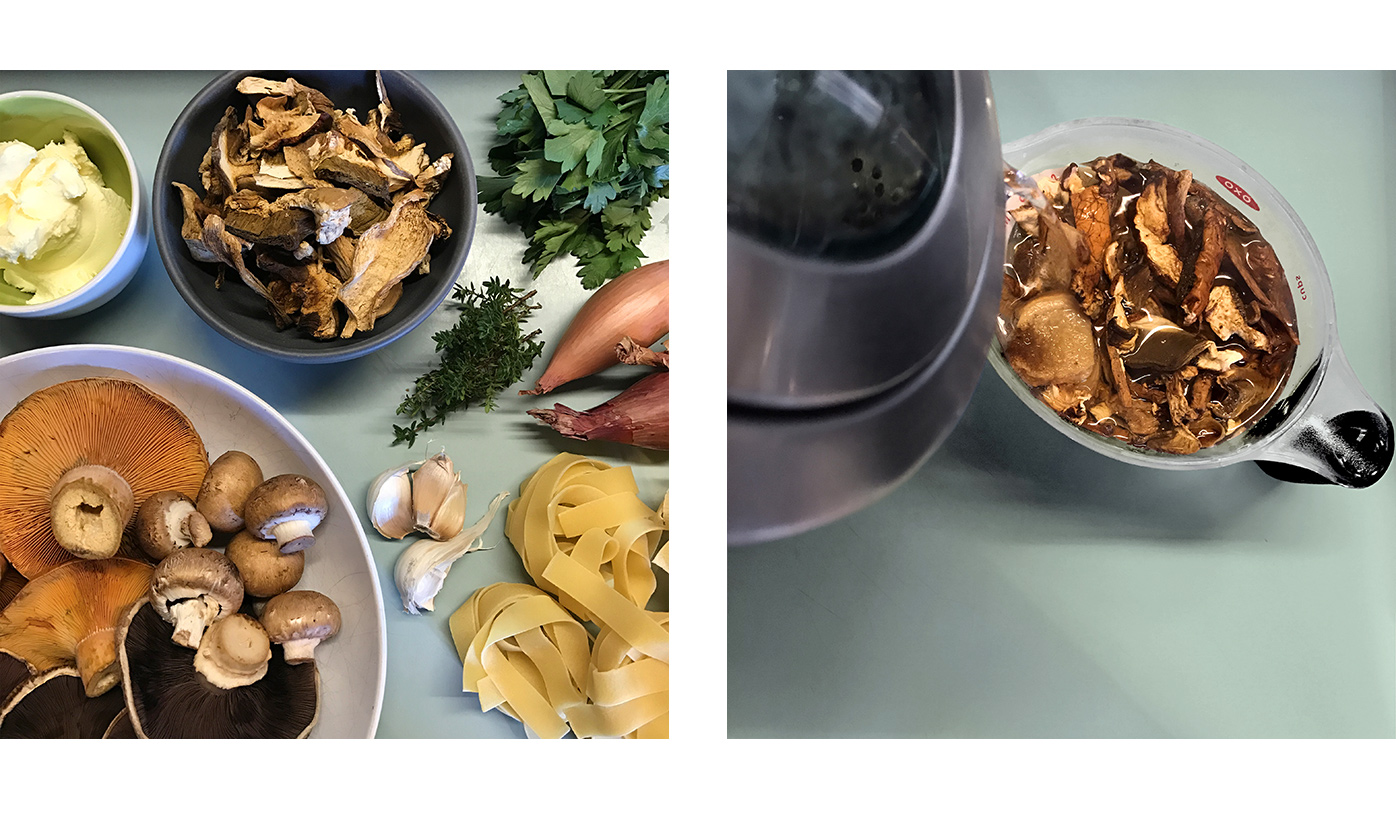 Steep the porcini in 500 ml of warm water for 10 minutes.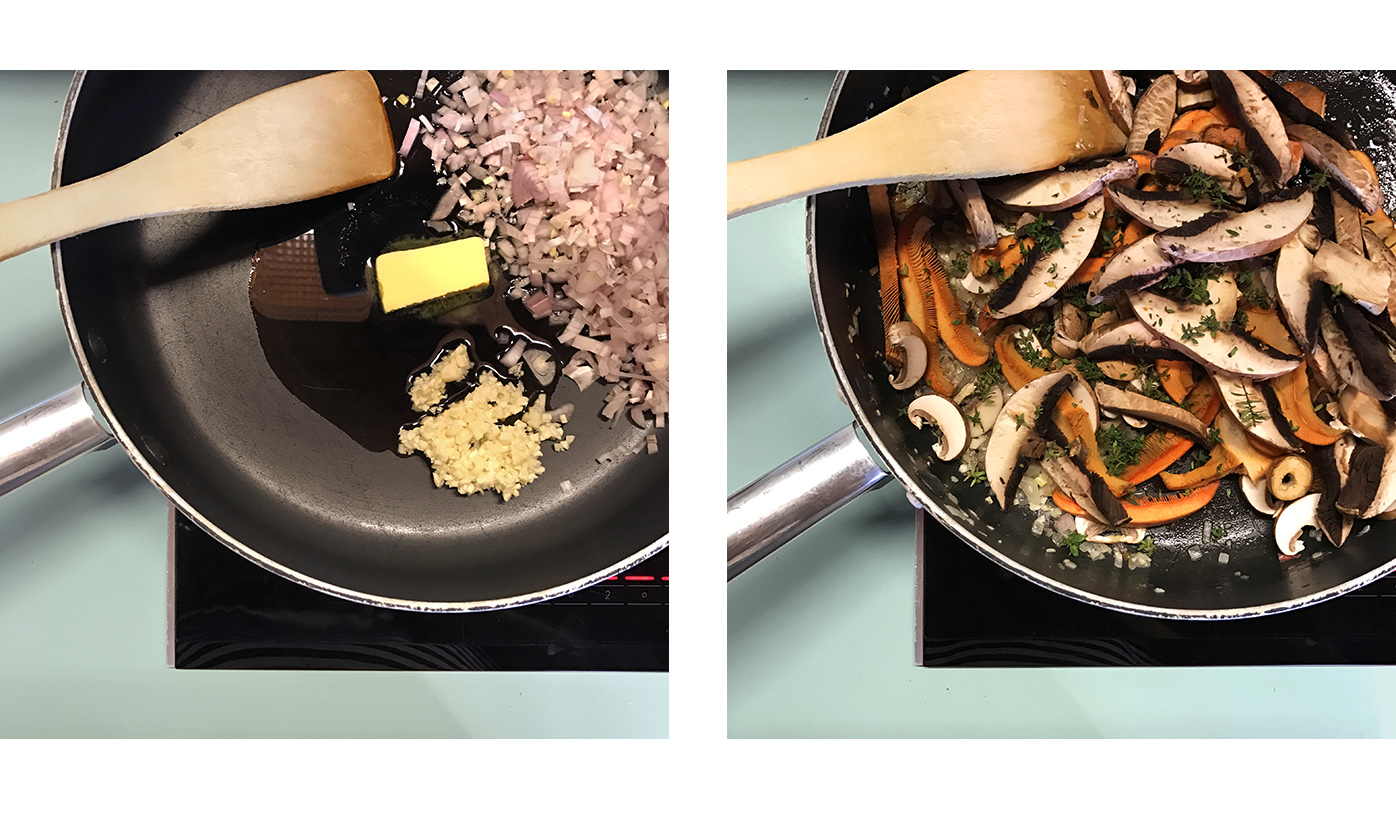 Add 3 tablespoons of oil and the butter to a heavy pan over medium heat and sauté the garlic and shallots until golden. Add the fresh mushrooms and thyme to the pan and continue to sauté until the mushrooms begin to soften.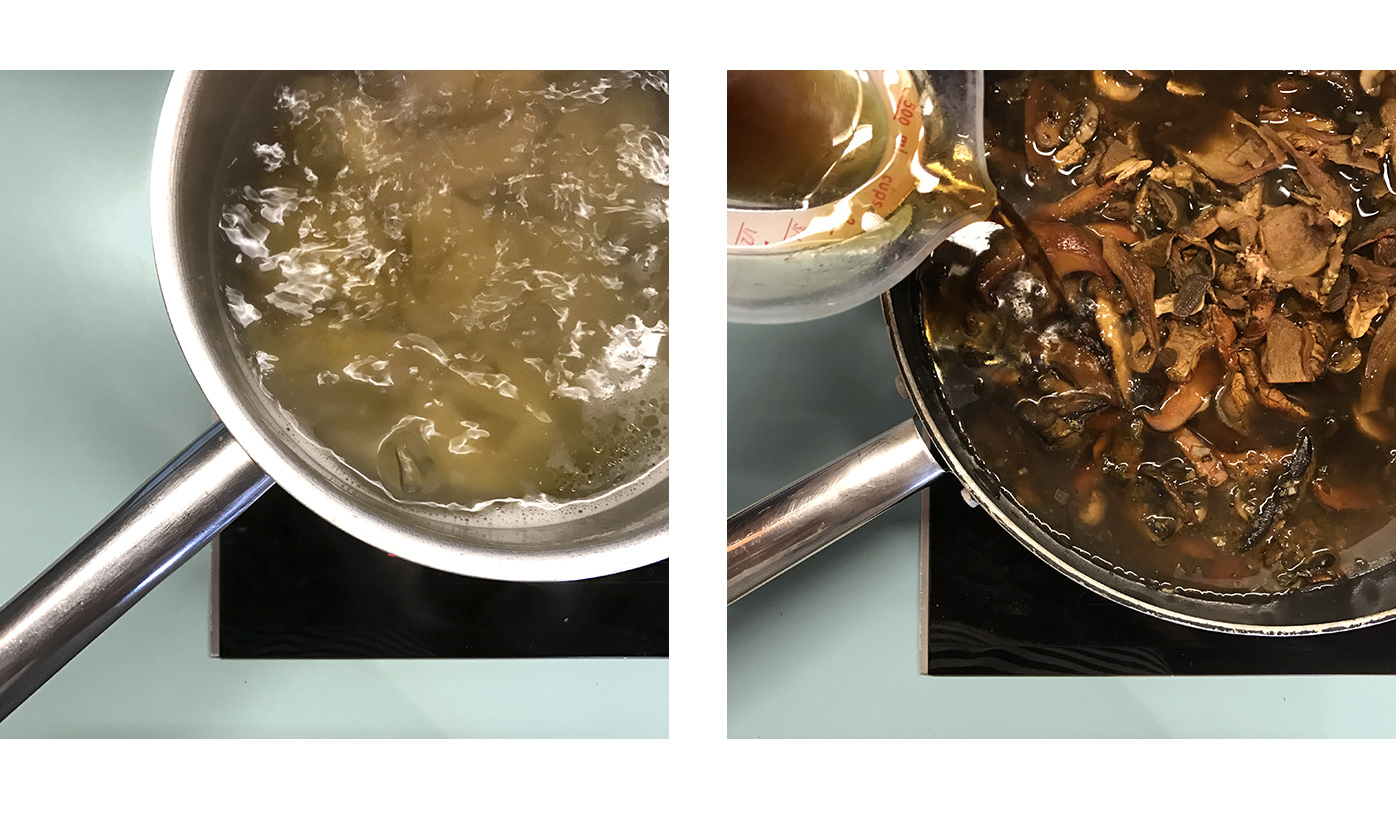 Meanwhile, cook the pasta in a large saucepan of boiling salted water until al dente.
Strain the porcini (reserving the liquid) and add to the pan. Continue to sauté for a few more minutes, then adjust the heat to medium–high and add the porcini liquid and stock. Continue to cook until the liquid has reduced by three-quarters, then season with salt and pepper.

Drain the pasta well and add to the pan along with the mascarpone and parsley. Toss gently to combine
Divide the pasta into four portions and serve with freshly grated Parmesan and a good drizzle of oil.