All-day lamb shoulder with chickpea & tomato salad
There are few things most of us enjoy more than lazy weekends spent eating and drinking with good people. With spring lamb currently hitting the display cabinets of good butchers right around the country, I thought my favourite 'all-day' shoulder of lamb would be the perfect recipe to share.
Comfortably feeding four people – and six at a stretch – this is a classic lunch or dinner dish where much of the work is done in advance, leaving you more time to spend with those good people. Enjoy!


INGREDIENTS
– Serves 4 –
zest of 2 lemons (reserve 1 lemon to dress the salad)
4 garlic cloves, crushed
3 tbsp. za'atar spice blend
3 tbsp. extra-virgin olive oil
2 kg bone-in lamb shoulder
lemon cheeks, to serve
Chickpea & tomato salad
1 tbsp. cumin seeds
400 g can chickpeas, drained and rinsed
200 g cherry tomatoes, halved
½ red onion, very finely sliced
1 sprig of mint, leaves picked and finely shredded
extra-virgin olive oil
sea salt
sumac


METHOD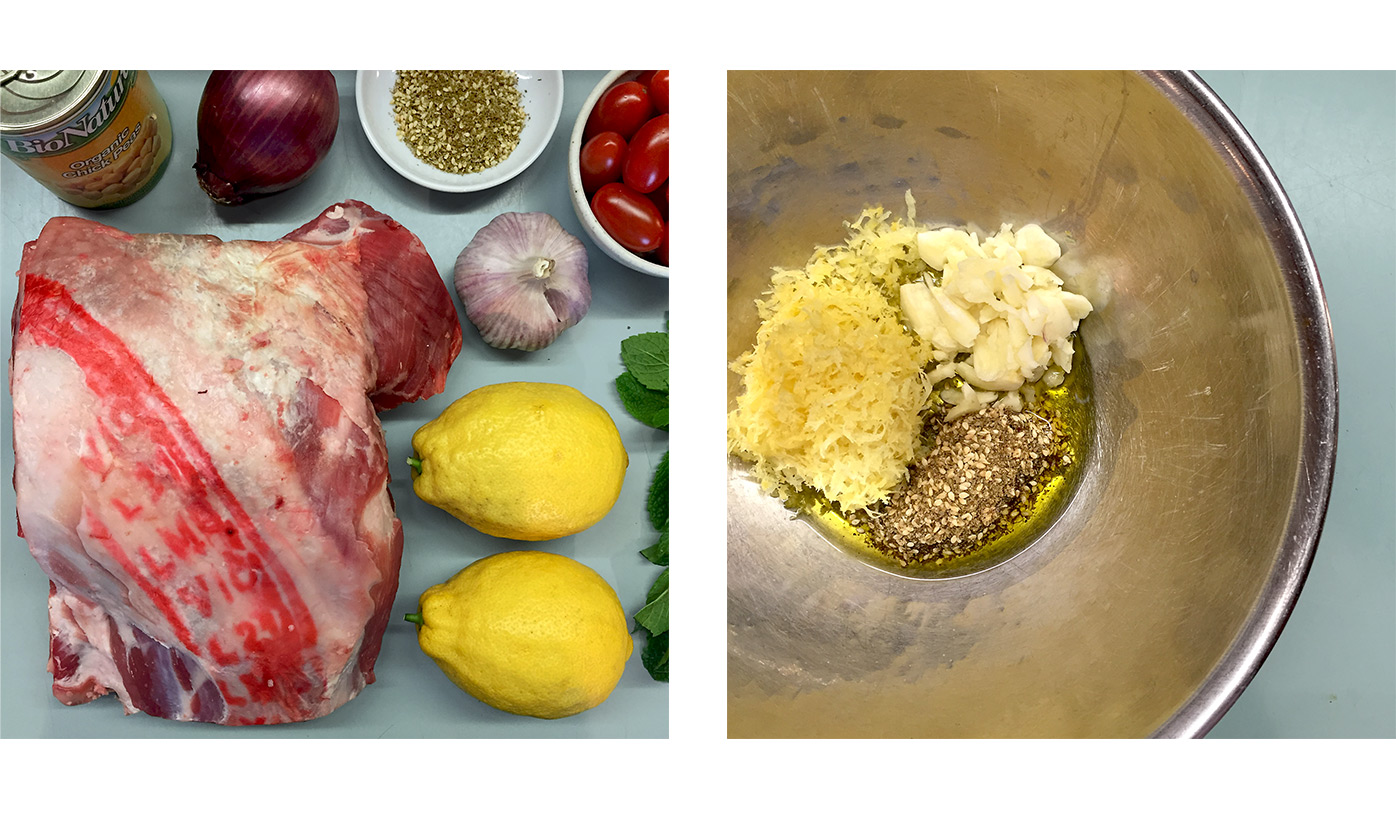 For the lamb, combine the lemon zest, garlic, za'atar and oil…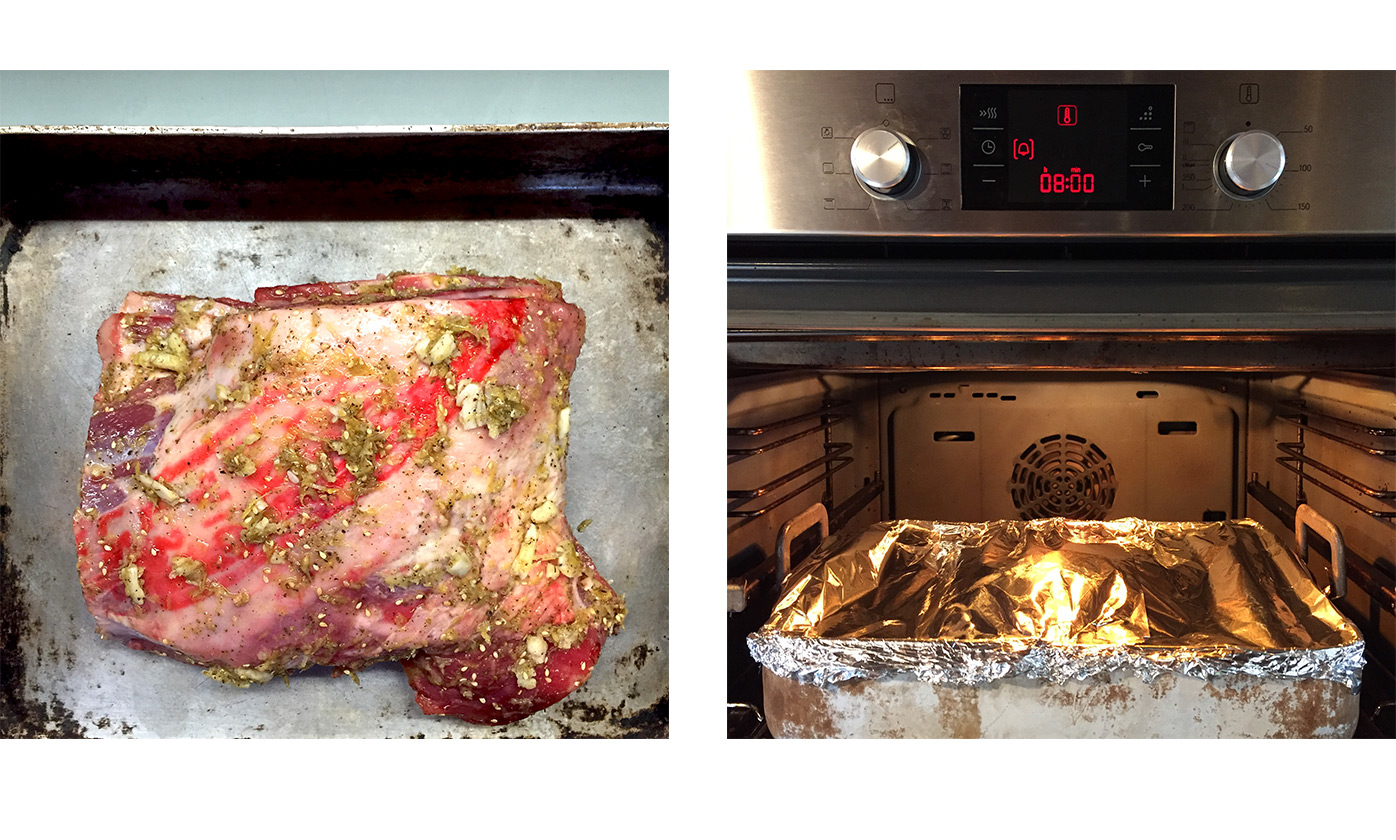 …and then massage into the meat well. Wrap the lamb tightly with cling film and refrigerate overnight.
When ready to cook, preheat the oven to 110°C fan-forced.
Unwrap the lamb and place it in a heavy roasting tray. Add one cup of water to the tray, cover with foil, and then roast for 8 hours. During the remaining hour of cooking, remove the foil and baste the shoulder regularly with the cooking juices. Once cooked, cover with foil and set aside while you make the salad.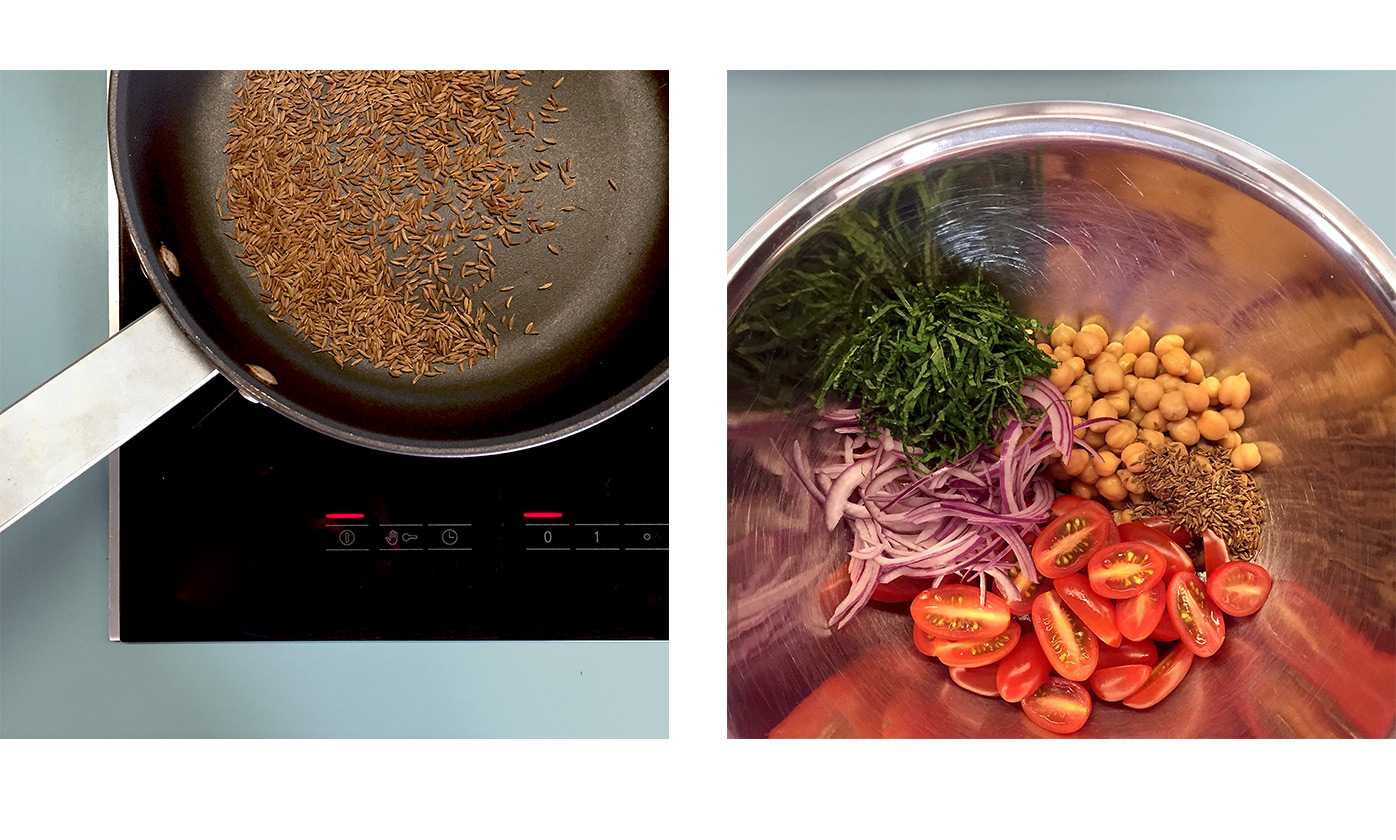 Pour yourself a glass of a generous and vibrant red – we drank the 2015 Marcel Malbec.
For the salad, roast the cumin seeds in a hot, dry pan until fragrant, about 2 minutes, then set aside to cool.
Combine the chickpeas, tomato, onion, mint and cumin in a bowl. Dress the salad with lemon juice, olive oil, salt and sumac to taste, then toss to combine.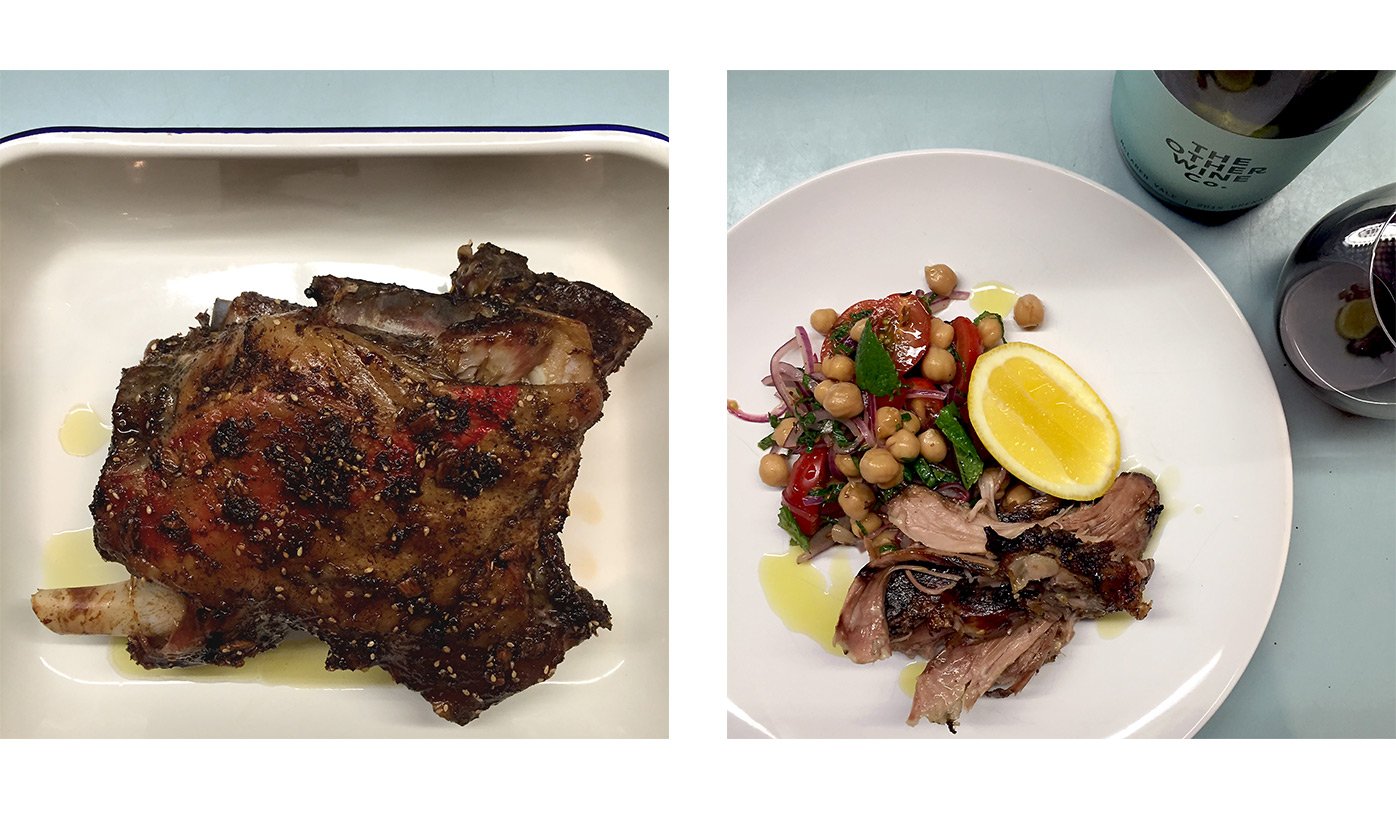 Serve the lamb either as the whole shoulder, which will come apart easily with a pair of tongs, or as individual portions along with the salad and lemon cheeks.